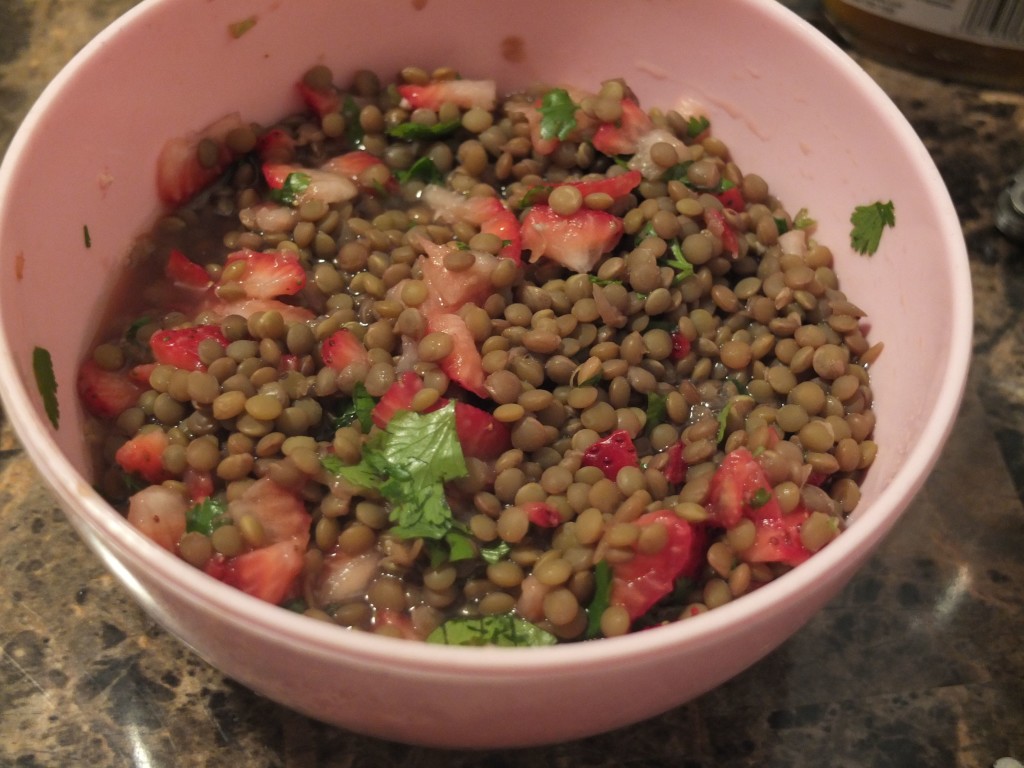 I LOVE LENTILS! Seriously. In the winter lentil soup is one of my favorite comfort foods and now that it's hot outside I needed to find a lighter, more summery way to enjoy my lentils! Inspired by a recipe I found in The Kind Diet, these Fruity French Lentils are the perfect way to enjoy my favorite beans all year round! Enjoy these at home with some Cauliflower Steaks and salad or bring them to a barbecue as a great vegan/vegetarian alternative dish. They are sure to be crowd pleasers!
FRUITY FRENCH LENTILS
1/2 cup of lentils
1 cup of water
6 large strawberries, cleaned and chopped
2 tbsp of fresh chopped basil
2 tbsp of fresh chopped parsley
1/2 cup orange juice (I made mine fresh with a juicer)
1/4 cup of balsamic vinegar
a pinch or two of salt
In a saucepan, combine the lentils and water and let boil, mixing the lentils until all the water has evaporated. Chop the strawberries and place them in your orange juice while your lentils cook. When the lentils are finished, drain out any excess water and add in your basil, parsley and OJ'd strawberries. Gently fold the berries in and top it off with your balsamic and salt before your ready to serve. This a delightful light lunch on its own or side dish but can also be combined with some tofu or seitan if you would like something heartier!