Light and Easy Cauliflower Steaks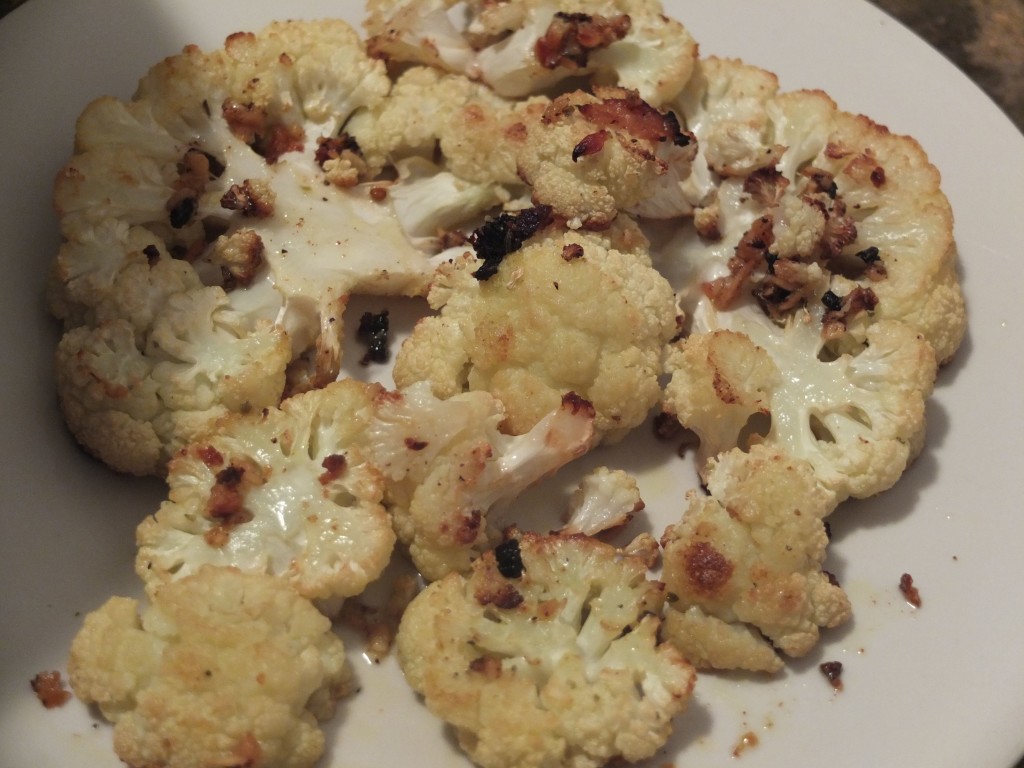 Cauliflower steaks are an easy to make, delicious, vegan food. I baked these in the oven at 375 degrees on a baking sheet but they would also be fabulous on your grill this summer! Healthy and light, these can become a summertime dinner staple for you.
Cauliflower Steaks
1 head of cauliflower (makes 2-3 steaks)
EVOO or White Truffle Olive Oil
3 tbsp fresh garlic (chopped or spread)
Preheat your oven to 375 degrees. Clean and cut your cauliflower head like a loaf of bread. You are likely to get two or three good 'steaks' and then a lot of extra little pieces that fall off. I cooked everything because it's all so delicious! Drizzle your oil on the baking sheet and place your cauliflower on top. Drizzle more over your cauliflower and spread on the fresh garlic or sprinkle it over the cauliflower. Bake for 15 minutes, flip the steaks and drizzle a little more oil and garlic if needed. Bake for another 15 minutes or until golden brown.
Enjoy this quick and easy light vegan dish with a nice summer salad, lentils or quinoa to complete your meal!