Raspberry Key Lime Protein Smoothie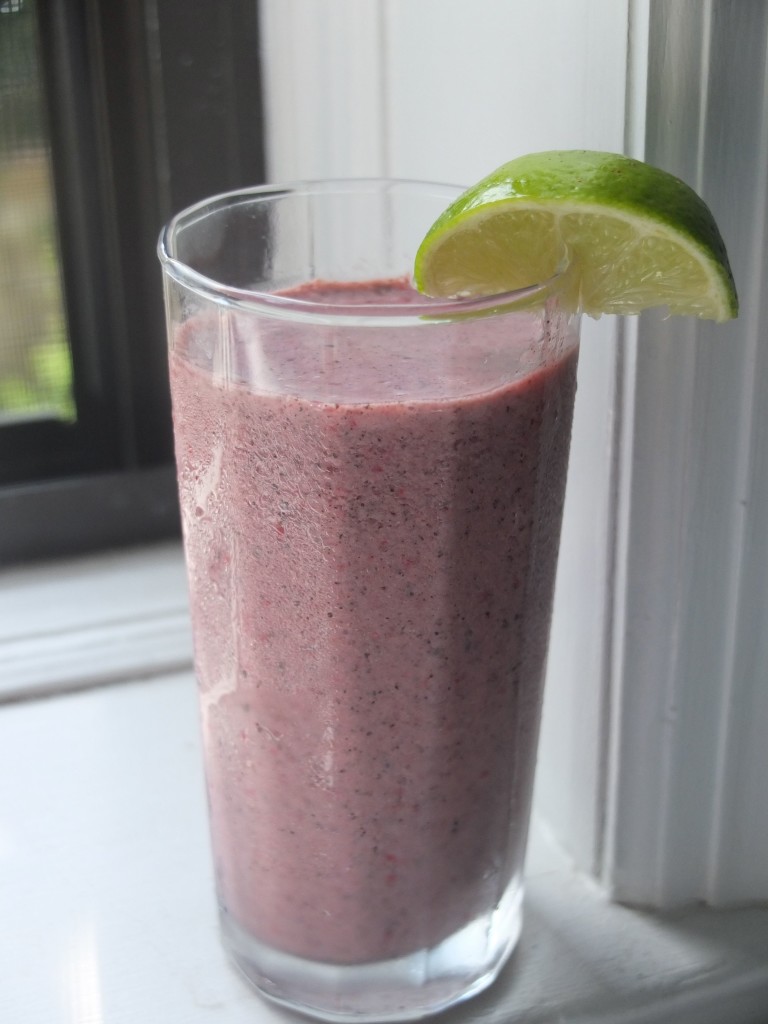 It's a scorching 90 degrees in New York City today and I was itching for something light and cold for lunch after running around to meetings all morning so I whipped up this delicious and refreshing protein and fiber packed concoction! Give it a whirl this summer!
Raspberry Key Lime Protein Smoothie
1 cup coconut milk
6 ice cubes
1 lime, chopped and skinned
1/2 cup frozen or fresh raspberries
4 scoops of Adonia Key Lime Pie fat free frozen yogurt
4 tbsps of vanilla hemp protein powder (Manitoba Harvest)
Blend it all together and top it off with a lime for a little added festiveness! This delicious smoothie has 10 grams of protein and 10 grams of fiber!