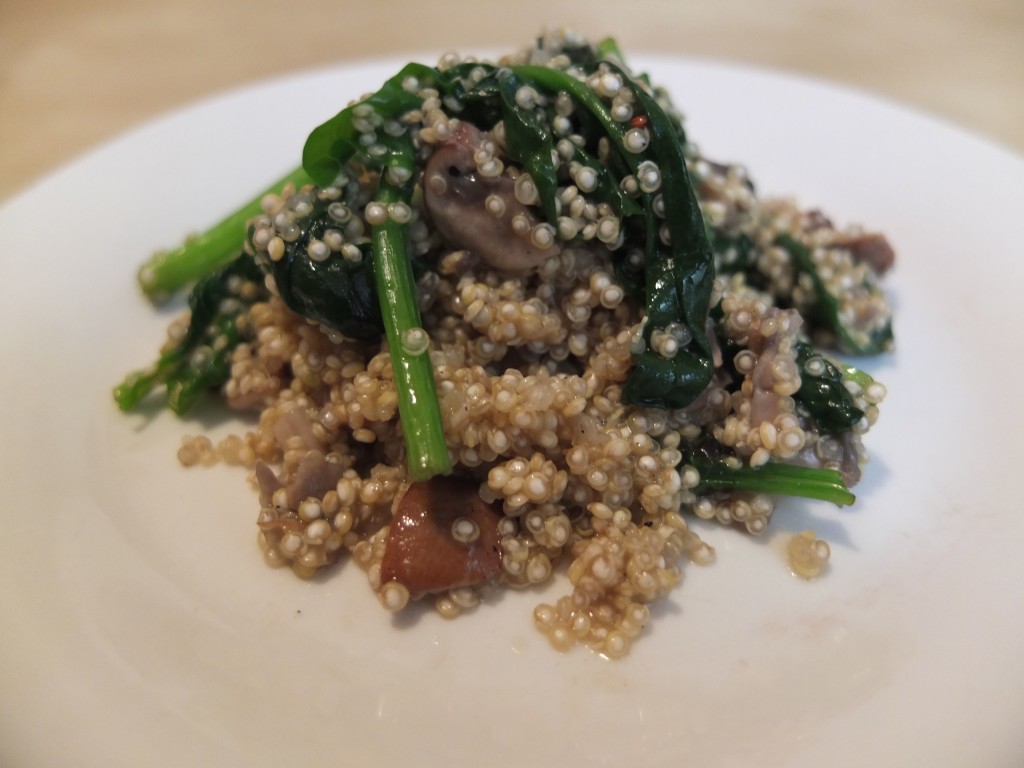 This delicious and decadent rendition on skinny super food quinoa is a great on the go snack or lunch during the week as well as a wonderful side dish for any dinner. I personally love putting this under a piece of balsamic glazed salmon! Yummm! Quinoa is SOOO good for you that you could eat it every day and with a little creativity, not get too tired of it. This recipe is so simple, it's great when you want to make a large batch and take some to work with you during the week or if you just don't want to be slaving over the oven for hours to make dinner.
WHITE TRUFFLE OIL QUINOA
1/2 bag of baby spinach
1/4 cup of quinoa
1/2 cup of water
2 tbsp of White Truffle Oil
5 or 6 of your favorite mushroom (I used baby bella)
Put your quinoa and water in a saucepan on the stove and boil. Keep mixing around the quinoa till the water eventually dissolves, once your pan is pretty much just quinoa, turn off the burner. In a separate frying pan, drizzle 1 tbsp of white truffle oil and add in your baby spinach and chopped mushrooms. Sautee for a little till spinach has wilted a bit. Now, mix in your cooked quinoa and let it cook for a few more minutes before adding a final tbsp of White Truffle oil to the mix and then serving. Simple and delicious! Enjoy!