Asian Broccoli Slaw Quinoa
Check out my latest recipe for Shape Magazine, this Asian Broccoli Slaw Quinoa is the perfect healthy dish to bring to a BBQ this summer or just make to spice up your usual week day dinners. It's vegan, gluten free and delicious. The perfect light summer meal that will fill you up with out over stuffing you. Watch me making it on SHAPE.com above and try it for yourself with the recipe below! Enjoy!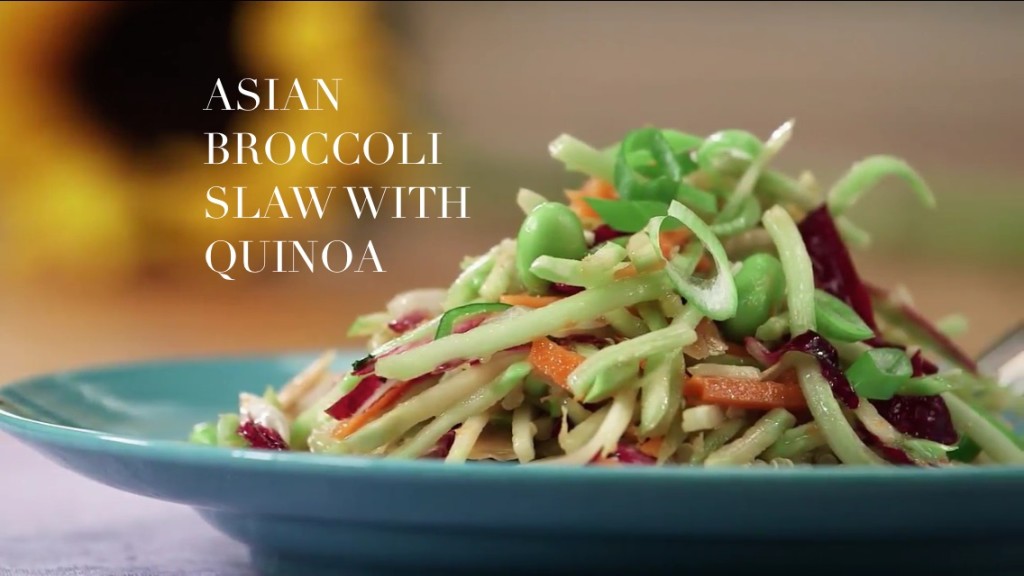 ASIAN BROCCOLI SLAW WITH QUINOA (2 servings)
1/2 cup of cooked quinoa 1 bag of broccoli slaw
¼ cup of shelled edamame
¼ cup of shredded raddichio
¼ cup of slivered almonds
¼ cup of shredded carrots
Empty the broccoli slaw into a bowl, add edamame, raddichio, almonds and carrots.
for dressing: ¼ cup of macadamia nut oil 3 tbsp of rice vinegar 3 tbsp of sesame oil 3 tbsp of shoyu 1 tbsp garlic (fresh, chopped) 1 tbsp scallions (fresh, chopped) 1 tbsp ginger (fresh,chopped) Blend all ingredients for the dressing and then drizzle in broccoli slaw bowl till the mixture is wet but not overly saturated. Scoop about ½ cup of quinoa on to a plate and top with broccoli slaw mix. Optional garnish with almond slivers, carrots