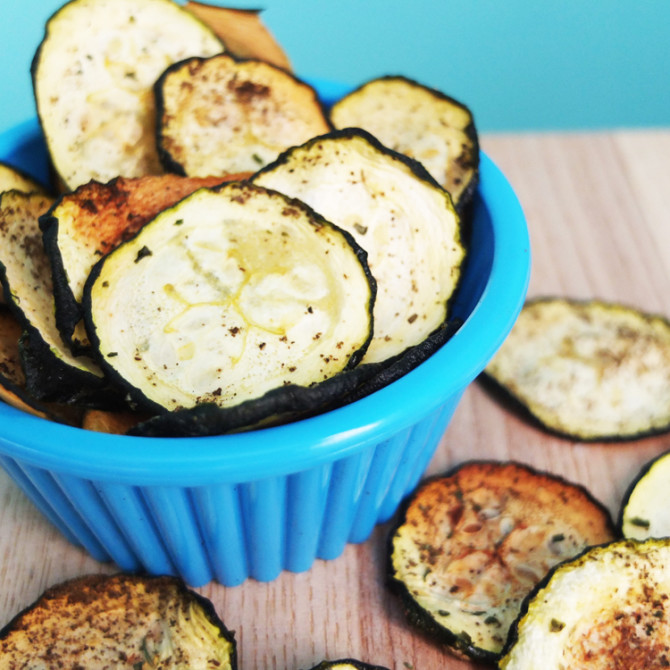 I was craving a healthy snack this afternoon and decided to try my hand at whipping up some baked zucchini chips! I have been thinking about different healthy snack ideas for my upcoming Sweet + Skinny Detox Meal Plan and these fit right in perfectly! They are super healthy, easy to make and really satisfy that crunchy potato chip craving.
Baked Zucchini Chips
Preheat your oven to 225 degrees. Slice a zucchini very thin, you can use a mandolin if you have one but cutting them as thin as you can with a good knife works just fine! Spray 2 baking sheets with olive oil cooking spray and spread out your zucchini slices evenly so they do not overlap. Sprinkle some garlic, oregano and a little salt and pepper to  your liking and bake them for 1 hour and a half to 2 hours, depending how thin you slice. You'll know they're done when they get a little brown and turn crunchy!