Even vegetarians and vegans need to be a little naughty sometimes and I just couldn't resist sharing this decadent southern classic that my friend (and fellow Taste gal), Rebekah Faulk whipped up for her wonderful blog Some Kinda Good. I think these would be a wonderful veggie friendly addition to your superbowl apps and because they're a little naughty, you'll still feel like you're indulging with boys without having to chow down on buffalo wings or those baby hot dogs. Now, of course, if you want to make them even healthier, you can try baking them instead of frying them. Same prep just put them on a parchment lined baking sheet at 375 degrees and then once they're cooked, maybe sautee them in a pan with a little bit of coconut oil to get the outside crispy! However, I wasn't about to mess with greatness, so I left Rebekah's recipe just the way it was for you here. Enjoy!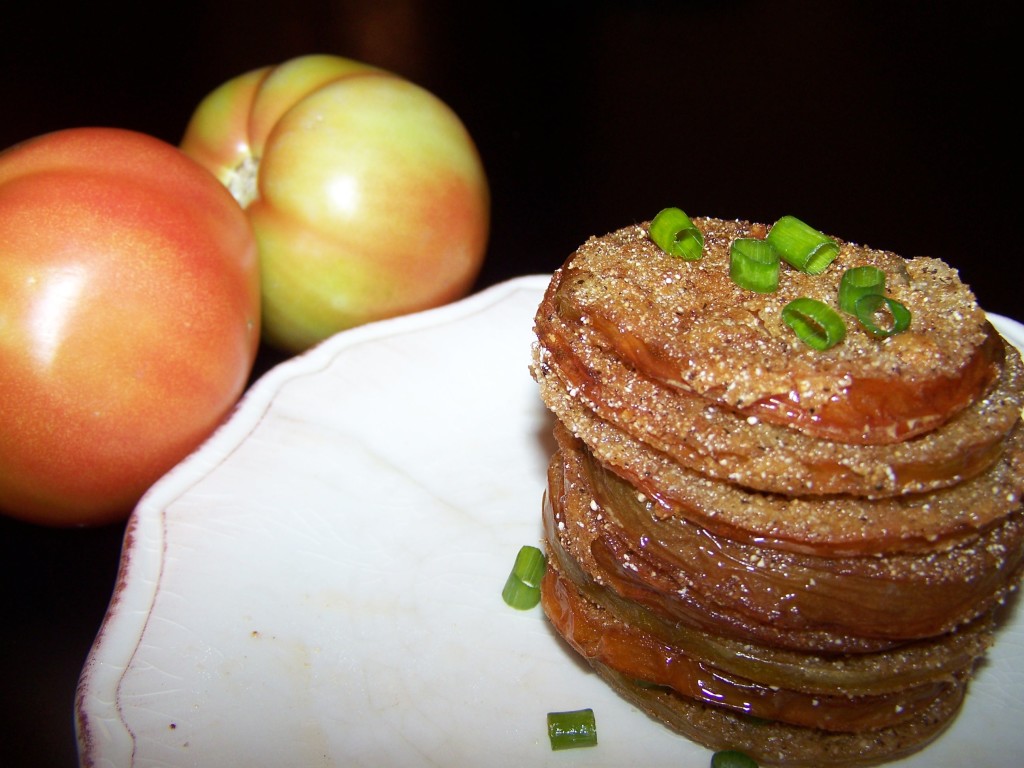 Some Kinda Good's Fried Green Tomatoes
Ingredients
3 Large Green Tomatoes
½ cup cornmeal
½ cup self-rising flour
2 Teaspoons Old Bay Seasoning
Kosher Salt and Freshly Ground Black Pepper to taste
Vegetable Oil for frying
Green Onion for garnish, optional
Directions:
Slice tomatoes about ¼ of an inch thick. Place them on a flat surface and season with salt. Transfer the tomatoes to a colander and allow them to drain in the sink for at least 30 minutes. Meanwhile, fill a cast iron skillet or 10-inch frying pan with vegetable oil halfway full and set over medium heat. The oil will be ready for frying when sizzling occurs after gently sprinkled with water. In a small dish, use a fork to combine the cornmeal, flour, Old Bay, salt and pepper. Dredge the tomatoes in the flour mixture on each side. Roll the sides of the tomato in the flour mixture too, to ensure an even coating. Shake off any excess before dropping the tomato slices into the hot oil. Fry the tomato slices until golden brown, turning once during cooking.  Remove them from the oil and drain on paper towels. Garnish with green onion.  Serve warm with Ranch Dressing if desired.
Rebekah Faulk is a Georgia food writer and Statesboro-based TV Personality. A Season 2 contestant on ABC-TV's The Taste, she blogs at SomeKindaGood.org, a Southern, coastal food blog highlighting East coast restaurant reviews and Lowcountry-inspired recipes. Follow her on Twitter @SKGFoodBlog or on find her on Facebook.