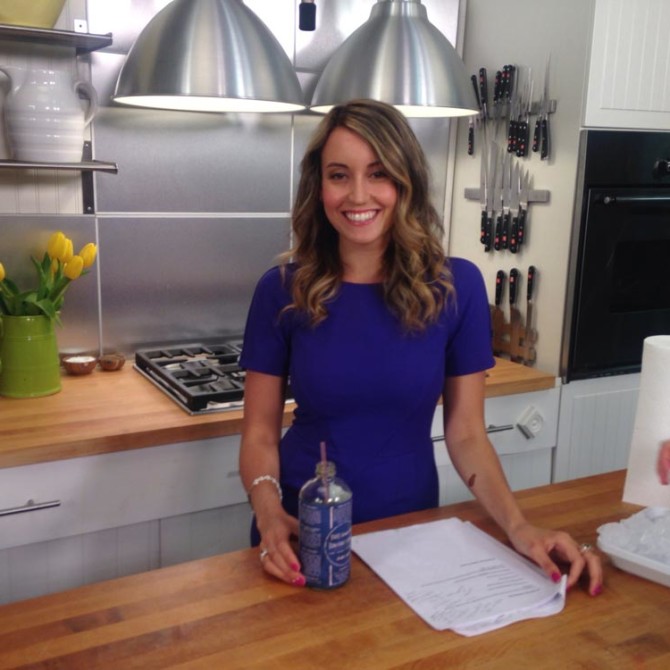 Juice Cleanse Journal: 3 days DONE!
Woo Hoo!!! 3 days of pure juice all done! Yesterday was by far the toughest for me because I was on set all day shooting these delicious recipes for Shape.com and making this super healthy, oh-so-tempting food all day long! Feels GOOD to get this far with out many other cravings though. I haven't felt crazy hungry or weak at all. It's been much easier for me this time around than usual (when I make my own) and I can't help but think that the low to no sugar in Gingersnaps's juice is the reason it's been a much smoother ride. Although I do have one ridiculous juice-zombie story for you, I was so exhausted yesterday from the shoot that I got home, took an hour "power nap" and when I woke up I got dressed and left my apartment like I was on autopilot searching for food. Luckily I snapped out of it by the time I got to a nearby cafe and got myself a tea and walked myself back home, haha. I think I'd blame that one on exhaustion from a crazy week though and less on actual hunger because by the time I snapped out of it I realized I wasn't even that hungry. Had my savory "green soup" made of kale, cucumber, lemon juice, apple cider vinegar, nutritional yeast, olive oil, cayenne, ginger, tumeric, curry and sea salt, and was barely hungry enough to finish the whole juice/soup!
The highlight of my cleanse so far, liquid-wise, has definitely been the Sugar Free Vanilla Superfood Milk (made of raw almonds, vanilla extract, stevia, maca, sea salt and filtered water), it literally tastes like the best milk shake I've ever had and doesn't make me painfully sick afterwards. I'm totally in love and will certainly be frequently buying this gem from Gingersnap's post cleanse. On Tuesday (day 2), I was on the train in the morning and I got my whole bag of juices stolen from me! Totally unbelievable, right? I am still in shock that someone would steal sixty dollars worth of juice but I guess I like to believe that people are inherently good and that no one that loves juice as much as I do, would find snatching someone else's an acceptable thing but you never know. I'm safely assuming that some guy thought he was going to hit a jack pot and realized he just got a ton of fresh juice. Regardless, I hope someone drank it because it was too wonderful to go to such waste. So I was forced to improvise during the day, which was hard because I was on set filming cooking videos all day in a studio out in Connecticut. Luckily, one of the producers was nice enough to go to whole foods for lunch and pick me up a fresh, organic, green juice to hold me over. However, by the end of the day I was literally dreaming of my visit to Gingersnap's later that night to grab the next two days worth of my cleanse and buy a Vanilla Superfood Milk to immediately put to my face. I drank that milk so fast when I got there that I actually gave myself a stomach ache, but it was glorious and I was satiated and so so happy.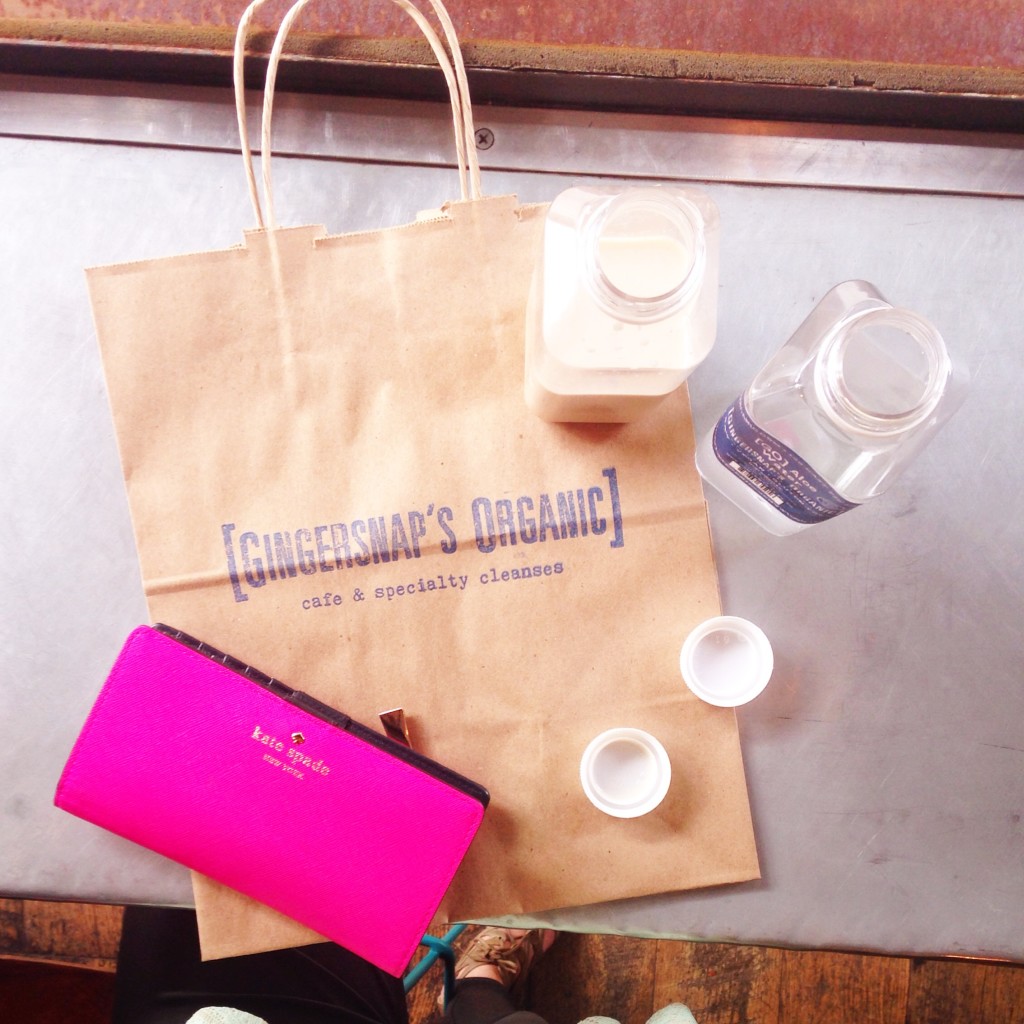 Feeling wise – I'm doing okay. I have bursts of incredible energy during the day from the juice but also sleep like a little baby at night and quite honestly, feel like I could sleep even more when I wake up in the morning. It's hard to say if that's the juice because I have a lot going on right now both professionally and personally and our body tends to need more rest during intense times. However, it would also make perfect sense for my body to want to relax during this cleansing process since I'm sure a lot of toxins are being released and removed. I do have a surprising confession to make however, I have been having a lot of trouble finishing all the juices! I've never liked beet juice so that particular one never quite gets finished despite my best attempt, and the "green soup" that Gingersnaps Organic gives you for the end of the day is absolutely delicious (I wish I could heat it up and drink it like real soup!) but I hardly have enough appetite to drink it all by the time I get to it. I feel slightly conflicted about this because whenever I talk to someone about doing a juice cleanse I will be the first person to scold you about drinking ALL the juices, no matter what because your body needs the nutrients and the calories. However, I feel so full and content, it's hard to push it. Plus, I feel like not being hungry while cleansing is a very lucky thing, so hopefully I'm not jinxing myself!
Today I get to start the "Spirit Junkie" portion of my cleanse, inspired by my spiritual guru, Gabrielle Bernstein, this part of the cleanse is mostly liquid with a little light food. I start off my morning the same with my SF ginger lemonade, then move on to "KICK" which is a green juice with ginger, soon after I get to my fabulous SF Vanilla Superfood Milk, then a green SMOOTHIE (yipee!!!) and finally some food, SF vanilla chia seed pudding and a borecole salad. I'm excited! I'll be doing this for two days and then graduated to their all food cleanse. Can't wait to share how the rest of it goes!