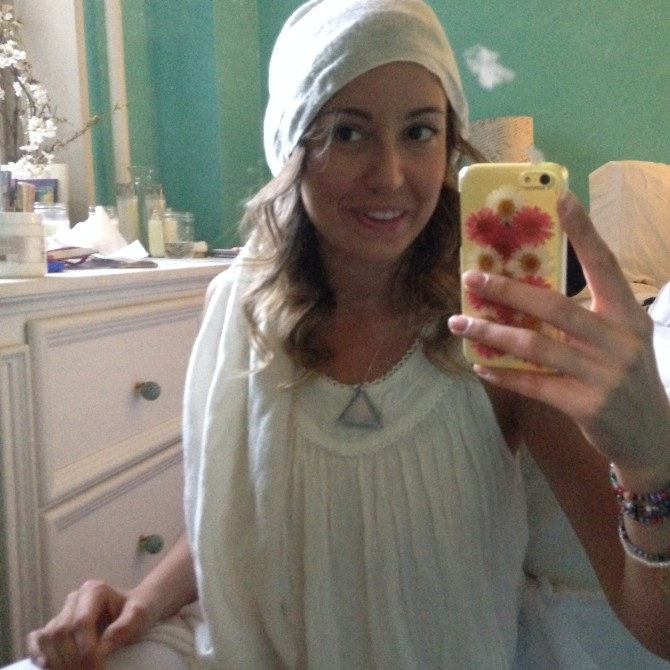 My crazy week: white tantric yoga + juice
So I don't normally write these kinda "diary" posts where I tell you guys all about my week but for those of you who are extra observant,  you may have noticed my posts across the board being much less than normal this week and I thought it might be interesting to see how you guys react to being clued in to what's my real life is like! If you like this kinda thing and want to see more, comment below and let me know! If you'd rather just have me stick to meditations, tips and recipes, let me know that too. I won't get offended, I just want to put out the kind of content you're excited to read.
WHITE TANTRIC YOGA.
Last Saturday, I went to a very special workshop at a church on the UWS where I did kundalini yoga all day from 8am till about 6pm. Everyone wore white and we held some interesting postures and meditated our asses off! I'm a big kundalini devotee so when I heard that they were requiring this "white tantric" for the teaching training peeps, I was intrigued and when I heard that white tantric was rumored to have the same effect as a years worth of meditating for an hour each day. I was SOLD.
Sign. Me. Up.
What can I say, it was unlike anything I experienced  so far and I got some MAJOR clarity around things that I needed in my life. A lot of people had very emotional reactions, some battled big ego demons but for me I was in an ecstatically positive place. I had all these beautiful visions. My purpose and my priorities became undeniably clear. Things that were standing in my way and blocking my path became apparent. It was an overall amaze balls experience. But what happened in the workshop pales in comparison to the momentum that started in my life this week.
All of a sudden, more brands than ever wanted to partner with me for events and creating fun, video content, I got emails from all sorts of women wanting to start working with me (don't worry! I still can squeeze maybe one or two more people in for private coaching starting this december? email my assistant (assistant@gosweetandskinny.com) ASAP if this needs to be you!) and what's even more amazing is that I had UNLIMITED energy, like cracked out crazy balls of fire energy all week. I was up till 3am, electrified with new ideas and new content I want to share with you guys. I'm so excited!
Here's some other factors that I'm sure contributed beyond white tantric as well, meditating like boss (per usual), not drinking alcohol OR consuming caffeine, minimizing sugar to fruit, and drinking some delicious juices on my mini cleanse from Ritual Wellness. I'm also in the process of a very exciting collaboration with a pretty big company that I can't wait to tell you more about, but what I can tell you is that it involves totally making over my living space and it's going to be crazy gorgeous when it's done. So only end I've been going through old clothes, cleaning out anything and everything that I no longer use or need and donating, tossing, recycling, etc and it feels SO good! I literally feel my energy being restored more and more as I purge and purge the excess that's no longer necessary.
Last but not least, it was a new moon on Saturday night which leaves us feeling like a new day is dawning in our lives, something beautiful is being created with in us and it's the perfect time for stepping into your power, clearing up anything holding you back and (like my mantra necklace –) GO BIG, SHINE BRIGHT. You can find more delicious details about that here at mystic mamma. This is an amazing time to go deep and reflect, get really clear about where you're headed and stay focused on it.
If you're interested in an intention setting meditation session or just plain interested in getting started on your way to getting clear, focusing on your path, loving your life and uncovering your bliss, email me (cassandra@gosweetandskinny.com) today. Spots fill up fast and the option to work with me one on one will not be available forever!