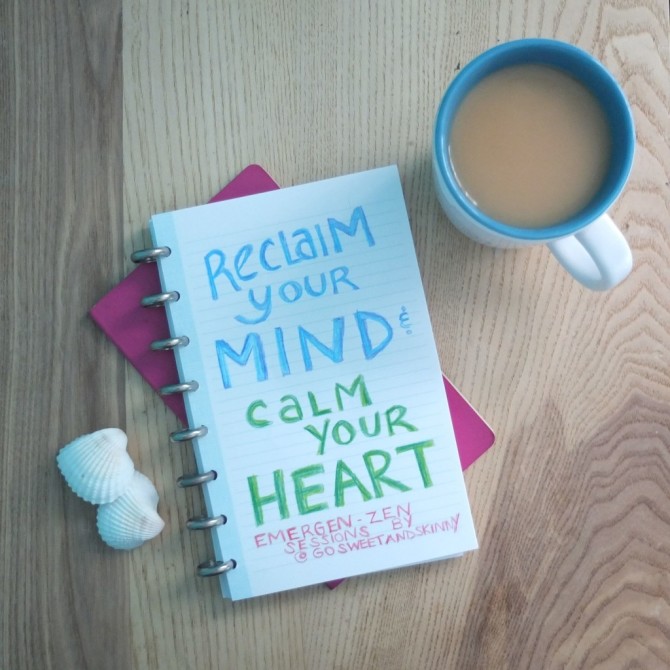 New Moon Emergen-Zen Meditation Special
Tonight is the new moon in Virgo and as many of you who follow me on instagram or work with me one on one know, I've gotten really into the moons this summer! After intensifying my kundalini yoga practice and hearing so much about the moon cycles and how they effect us, especially women, I really connected with it on a soul level. I absolutely love reading about it in Mystic Mama and think it's a beautiful thing to be aware of so that we can fully use the cosmic energy around us.
This new moon in Virgo is all about self-improvement, ( because Virgo correlates to the archetype of self-improvement) so it's the perfect time to go inside and really set some intentions for doing the work to be your best self. The Virgo energy helps us to develop a deep, loving, acceptance of ourselves. And who doesn't need more of that these days?! It's SOO important to be in a loving, accepting relationship with ourselves so that we can welcome outside relationships from a more centered place. This energy is also going to help us channel our intuition and really listen to what our body + soul needs! That's everything from more alone time, meditation, releasing fears to dietary changes or an increase in movement. Take advantage of this time to really ASK your higher self what it needs to release, what it wants to take on, listen and let yourself be guided.  This is a perfect time to really tap into your true potential through journaling, meditating,  healthy diet and movement as well as consistent daily inner work.
This insight really resonated with me from Mystic Mama:
"When our mental realms come under attack we become exhausted and have no energy, but when our energy is cleared and flowing there is an aliveness and feeling of sheer bliss. Not an easy task to get there, especially when we are constantly getting hacked! But it begins with an owning and acceptance of what is and a dedication to healing and a knowing that there is support."
A lot of my clients have really been feeling this shift recently and it's important to know that sometimes we do feel exhausted when we're "detoxing" and moving towards our greatest potential, to take care of ourselves during this time and also to know that bliss is on the other side. It begins with a willingness and commitment to finding a better way, to seeing things differently and to allowing yourself to be supported on your journey.
That's why in honor of the new moon, I'm doing my first-only-ever SALE on my 90 minute EMERGEN-ZEN sessions, when you book TODAY only they're $111 (regularly $197). I'm here to support you guys, I want to be a resource for you, I hope this blog post gave you some insights on the work you can do to start cracking open tonight but I also know that I wouldn't have gotten where I am without the support of a mentor or guide.  I created EMERGEN-ZEN sessions just a couple months ago because I had numerous people reach out about a la carte "spot treatment" session, they didn't want a full on six month program, they were in the middle of a crisis or particular situation/cross roads in their life and wanted relief fast and some tools to take with them afterwards. So the E-Z session was born and has been a great addition to my offerings and tremendously helpful to clients.
A traditional EMERGEN-ZEN session goes something like this:
– it's 90 minutes via Skype or in the east village if you're in NYC
– we talk about what's making you "not-so-zen" right now
– I guide you through a series of personalized meditations to get your zen back
– we discuss what comes up for you during the work
– I send you on your way with a personal "prescription" for daily work to keep your peace
For more info, you can read more about it here. For anyone who contacts me with the subject live "HAPPY NEW MOON", you'll get the discounted rate of $111 and we'll also do a new moon meditation to set intentions and release habits or thought patterns that are no longer serving you.  Email me at gosweetandskinny@gmail.com to schedule yours before they book up!