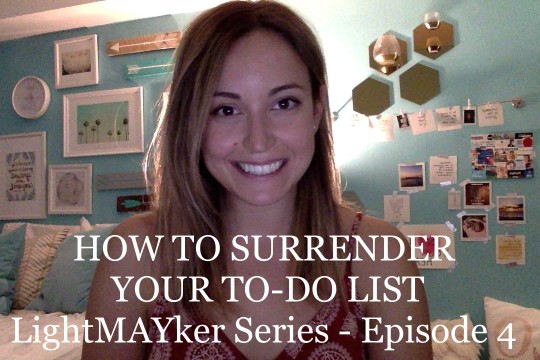 How to surrender your to-do list
This Monday night video features my daily practice of surrendering my to-do list. As an entrepreneur (or anyone) writing your own to-do list can be daunting and leave you feeling overwhelmed and drained. I share about the tools I use to surrender my to-do list and listen to my inner guidance when it comes to knowing the next right actions.
The LightMAYker Series is a video every day for the month of May where I'll be letting you have a more intimate, raw look at my day to day from everything to thoughts or ideas that I'm working through personally or with my clients, my daily rituals as well as answering any questions or sharing based on requests from YOU!