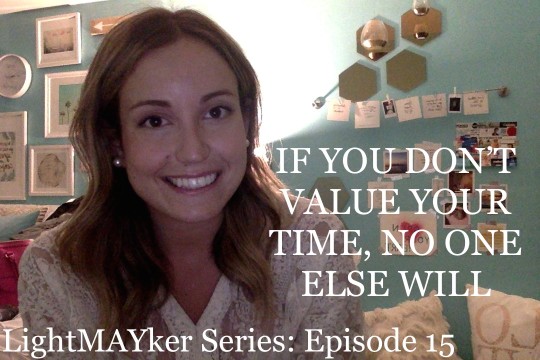 If you don't value your time, no one else will.
This video is all about standing in your power when it comes to your time. Our time is energy and when we leak it carelessly, we end up with a whole lot less of it to fulfill our mission in this lifetime. I work with a lot of coaches and entrepreneurs who struggle with taking a stand for the value of their time, this topic is close to my heart because it was not one that came easily to me. I'm excited to share this with you and empower you to value your time so that the universe can bring you those who value it as well!
The LightMAYker Series is a video every day for the month of May where I'll be letting you have a more intimate, raw look at my day to day from everything to thoughts or ideas that I'm working through personally or with my clients, my daily rituals as well as answering any questions or sharing based on requests from YOU! Please feel free to comment below with any questions or comments about what you'd like to see in future videos!