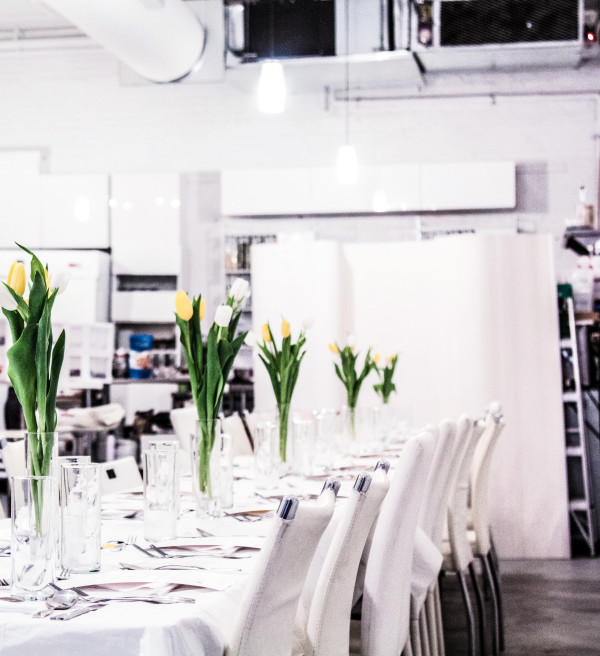 Knowing When To RISE // Well + Food fest recap
In this video, I discuss the difference between having the call to RISE and step up to a new level of responsibility and expansiveness in your life and knowing when you need to take some things off your plate. I also re-cap the wonderful well + food fest event I did in NYC with chef Daphne Cheng and the importance of melding the wellness and foodie worlds.
Below are some glimpses of the amazing night that I'm so happy I said "yes!" to. Daphne Cheng and I collaborated on a fun, haute, plant-based menu and the event marked the grand opening of her gorgeous new event space in the Lower East Side of Manhattan, Exhibit C. Our intention was to create an evening that celebrated good food, incredible people and the merger of both the fun and the functional side of taking care of yourself and what you put into your body.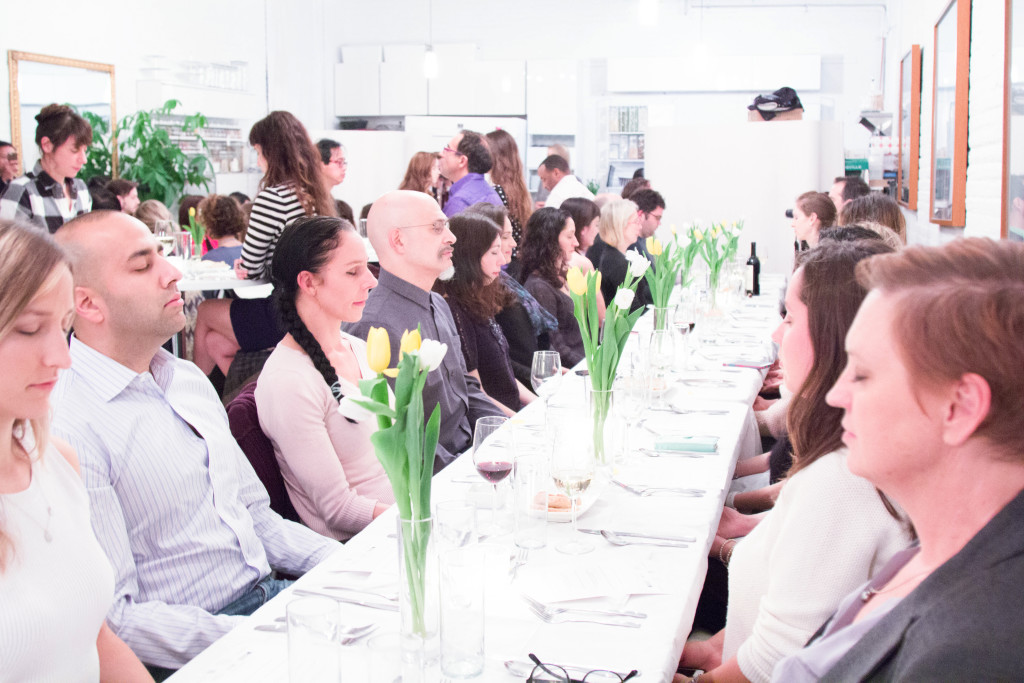 I began the evening with a short talk about how it came about and then guided guests in a meditation to get that back in touch with their bodies, releasing any stress or tension they may have been carrying from the week before and centering them in the present and their intention for the food they were about to eat and their whole experience of the evening.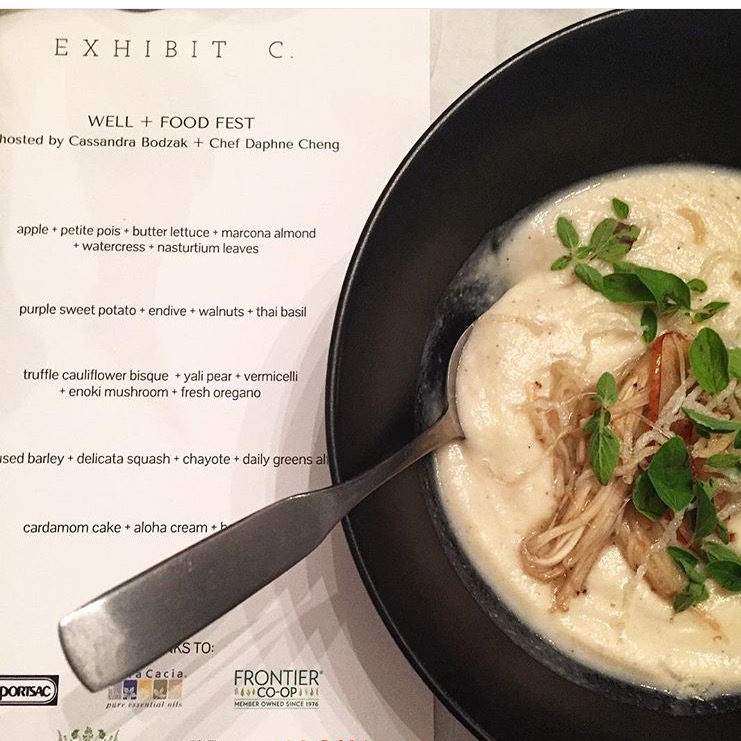 The menu went over very well, but my far away favorite was this truffled cauliflower soup with roasted apples, fresh herbs and wild mushrooms. The entire menu was seasonal and based on Daphne's farmer market finds as well as both of our personal tastes of the fall.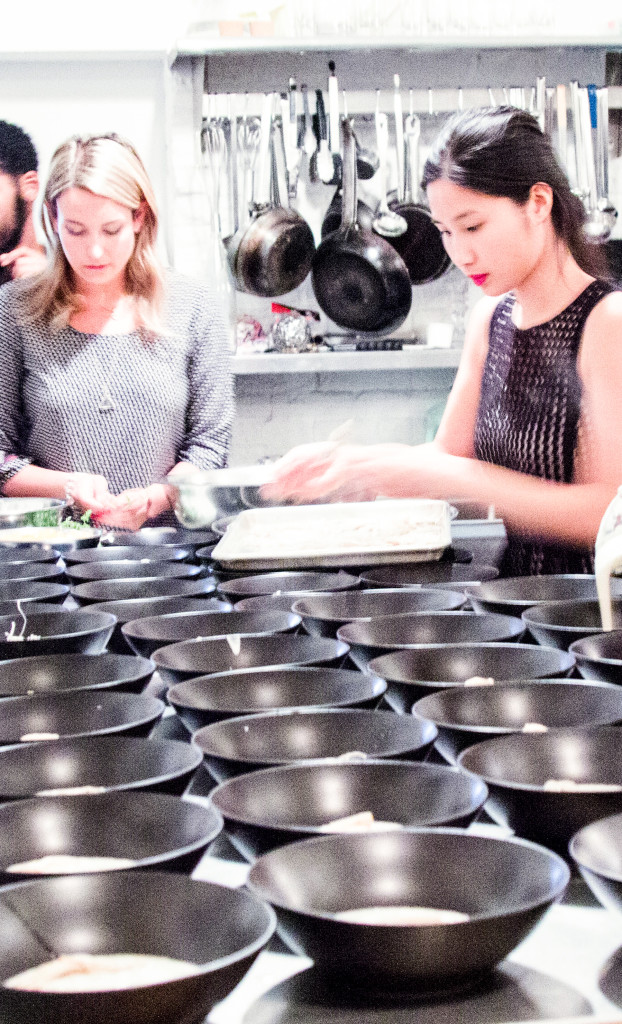 This was the first event that I both cooked for, hosted and spoke at! My heart was pumping like mad all night but I couldn't have felt more aligned, full of joy and immensely grateful to be able to share so much of myself and my gifts with everyone who attended. I really sat in this beautiful space of grace while watching the night unfold exactly as it needed to – hiccups and all!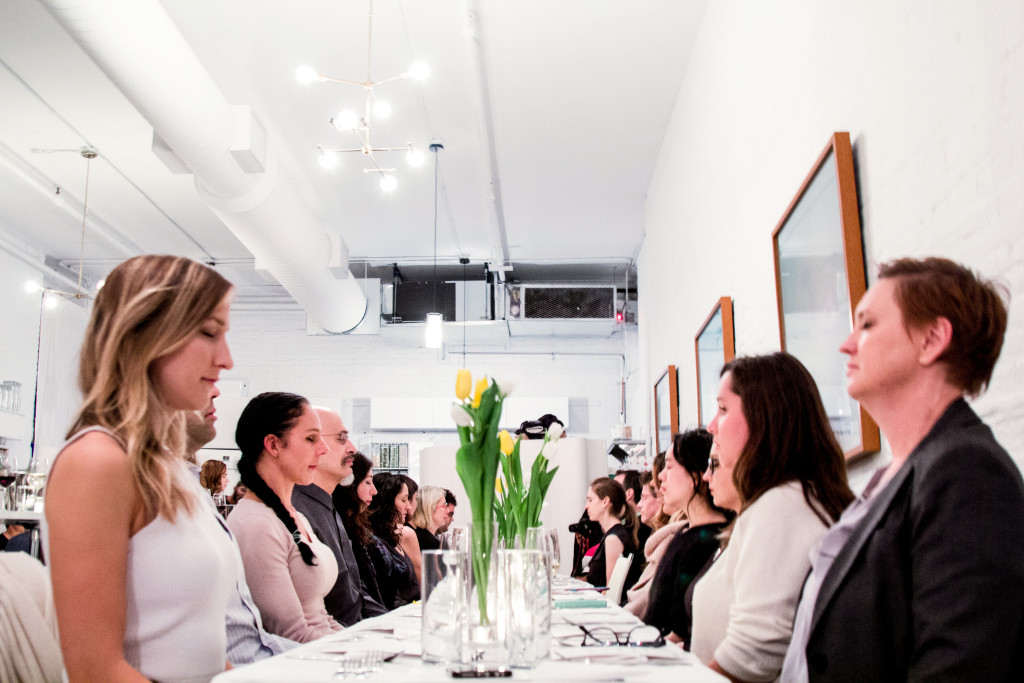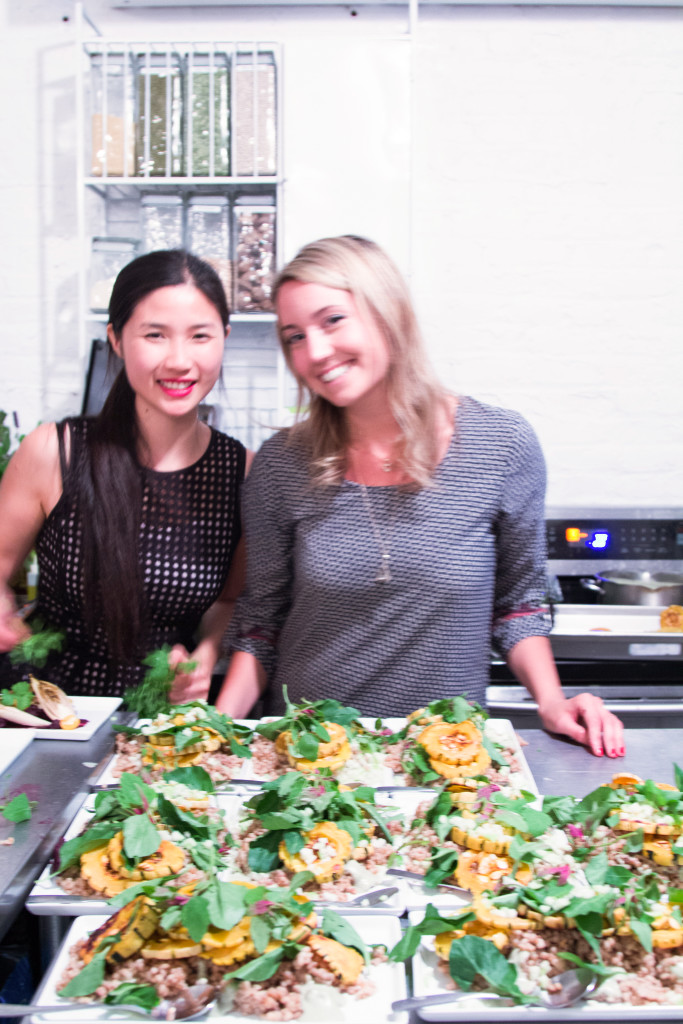 Daphne is the only person I've ever collaborated with on this level of menu creation, food prep and event execution and it was such a beautiful melding of both of our passions. I could not have imagined a more cohesive or loving partnership. I feel beyond blessed to have had our paths cross and I'm so excited for what the future will bring for the both of us and more events like this!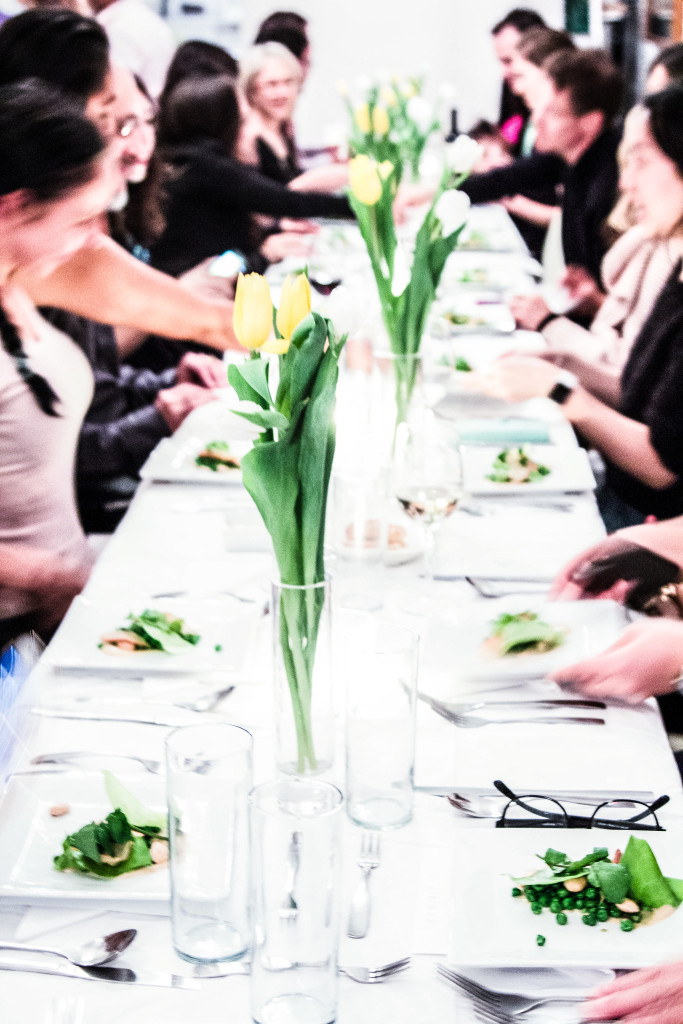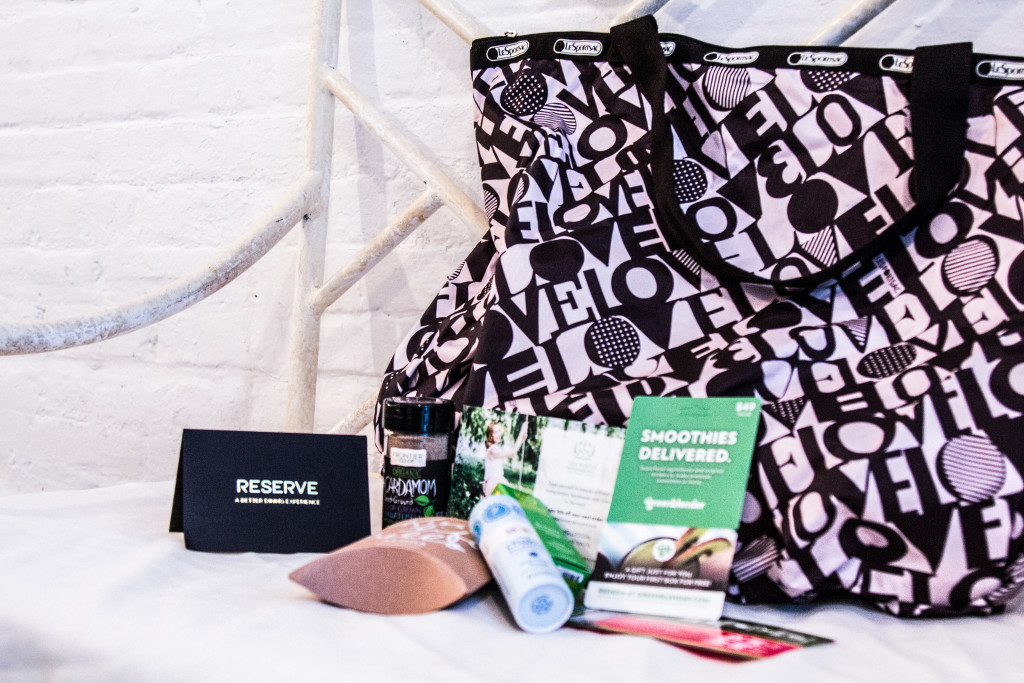 Of course, how I could I forget the incredible goodie bags and supportive sponsors we had for the night! All the guests received this wonderful LOVE totes (that are now my go-to farmer's market bag, BTW) from LeSportsac, cardamon (our spice of the night for dessert) from Frontier Coop, gift cards from RESERVE for dinner, a free week of smoothie delivery from Green Blender and of course my favorite — chakra essential oil roll ons from Aura Cacia!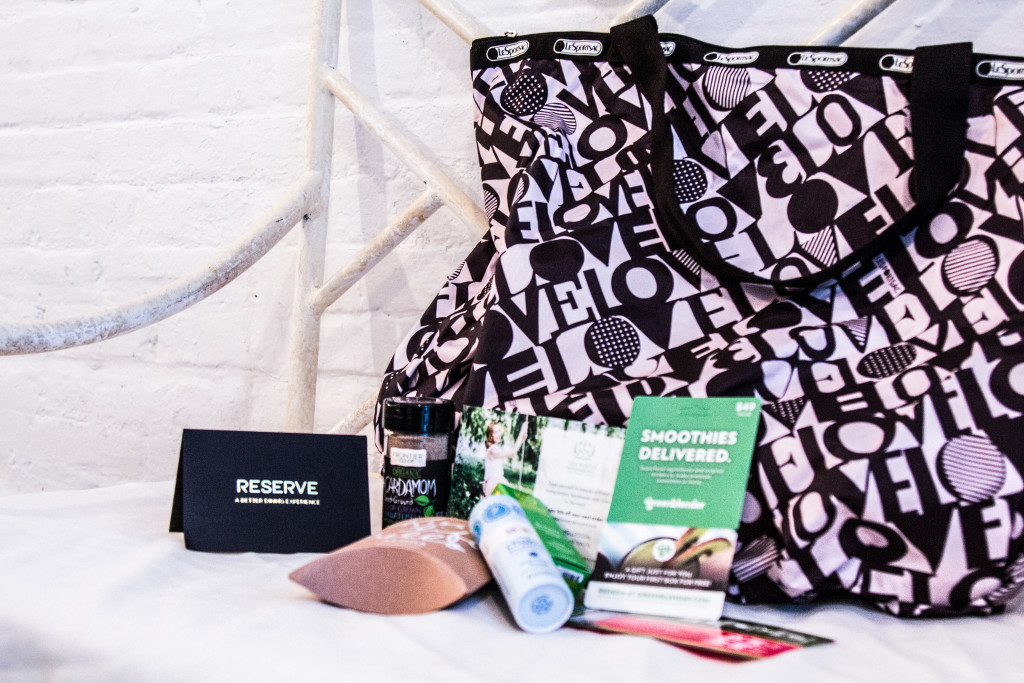 I'm so grateful to everyone who helped make this event happen. everyone who attended and of course myself for making the choice to rise to this very important occasion. I hope the guidance in the video resonates with you and helps you navigate the opportunities in your life with more ease and grace. Please comment below and let me know what comes up for you!