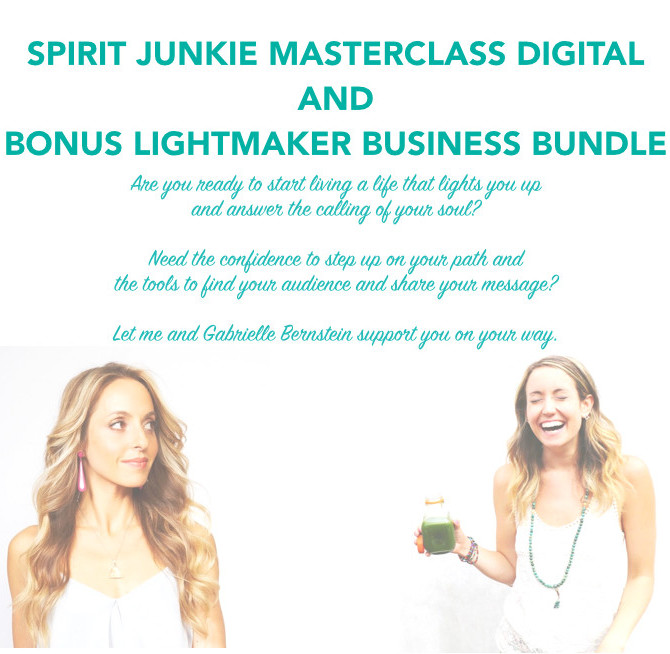 Are you ready to answer the call?
Life truly begins when we start listening to that divine whisper in our soul. The call, straight from our heart, to do that thing we were put on this planet to do.
For me, it took having my little brother getting diagnosed with a serious illness and ending a three year relationship with a man I thought I'd be with forever to finally wake up and start listening.
It wasn't that I was totally ignoring what was in my heart before, I had been fiercely drawn to acting and dance from my childhood and had ventured the path less traveled passionately. There was no denying that I was fueled from something within and it allowed me pick a career that had no guarantees and pursue it fearlessly. However, I had come toward the end of the road with acting, it was like a romantic relationship that was no longer serving you and it felt so strange to even think about leaving because you spent so much time loving that person so much.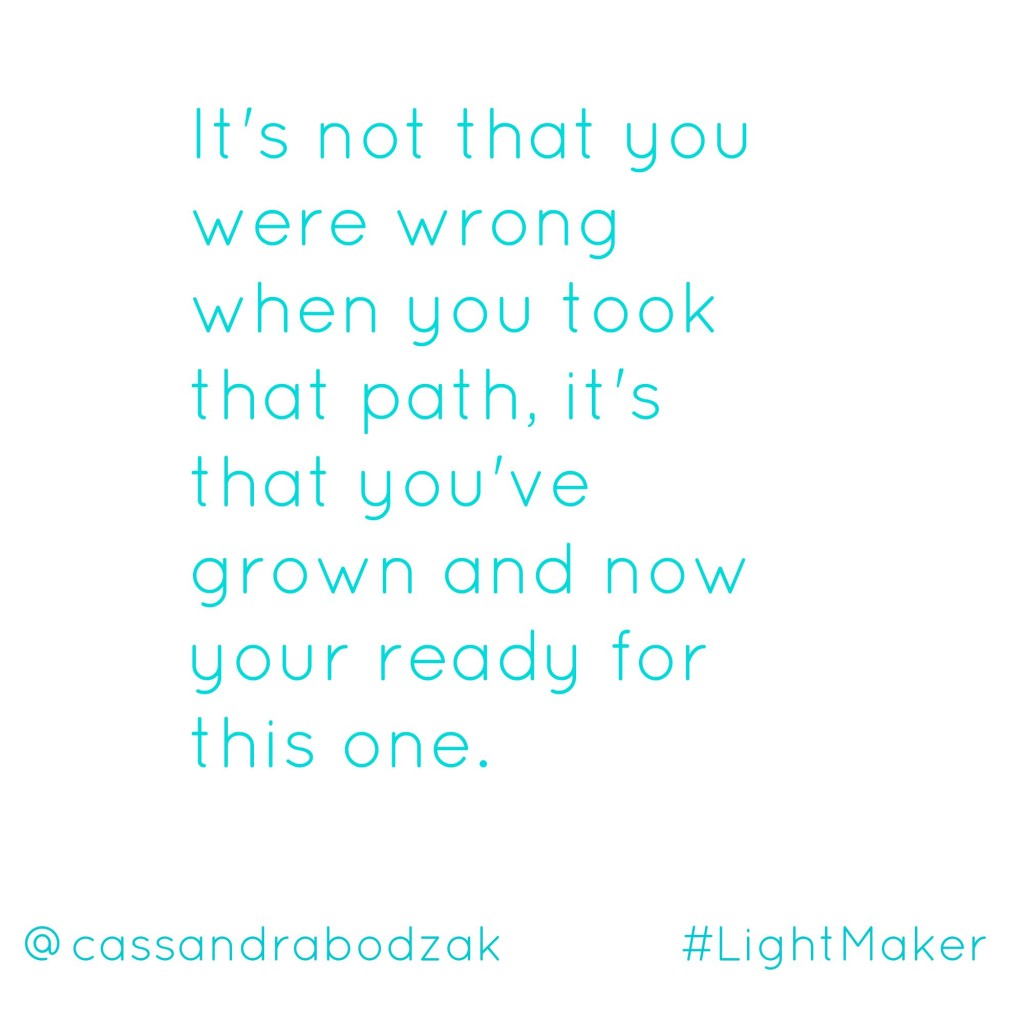 I don't look back at all those years spent acting as a mistake, in fact, I'm so grateful for them because they taught me such valuable lessons that I utilize today, they made up the fiber of who I am. It wasn't until the sadness I faced in my own life propelled me toward a state of being where I NEEDED to follow my joy to move forward that I grew out of it. My little "love project", a healthy living blog, became the focus of my days. Meditating, taking care of myself and sharing what I was doing with others was all I wanted to do. It brought such happiness – I didn't even THINK about making any sort of a business out of it till I started getting emails from people wanting to coach with me.
How could I not help them? But who was I to do this work?
I knew I needed to help these women through the struggles I had been able to navigate in my life but I was seriously questioning my ability to make an impact.
"When the student is ready, the teacher appears." – A Course in Miracles
Once I said a big hearty "YES!" to my calling, I quickly added, "but I need you to show me how!".
And just like that the teachers appeared, the youtube videos I needed to watch popped up on my feed, the book I needed to read fell of the shelfs and the programs I needed to embark on showed up.
Gabby Bernstein was already a light on my spiritual path and a tremendous force of inspiration in my life so when I heard she had an audio course called, "God is my Publicist" I knew this was my kind of business talk. I devoured it over the course of a few days, wrote out every exercise, soaked up each visualization and sat in the various meditations to get clear about what I was here to say and who I was here to serve. Words can't do justice to the power that one course had in helping me create the thriving soul centered business I have today, the tools I learned from Gabby are ones that I will still regularly touch back on whenever I need to recenter.
Now, I have the great privilege of having coaching clients who come to me for spiritual business guidance, my online "love-based business workshop" was a hit and I had been really feeling the call to share more of my light-based business practices with you. So when Gabby gave me a call to see if I wanted to partner up for the launch of her amazing Spirit Junkie Master Class Digital, I knew it was a sign to make it happen!
Not only am I ecstatic to share with you Gabby's powerful spiritual leadership training, SJMC Digital but I am over the moon to introduce you to my *brand new* LightMaker Business Bundle which will be yours exclusively when you sign up for class through my affiliate link.
So what's SJMC all about?
Spirit Junkie Masterclass Digital is a transformational deep-dive into what it means (and takes) to be a spiritual leader. It equips you with the tools, knowledge and network you need to catalyze real, sustainable growth as a spiritual leader. The 8-module course is made up of video recordings, audio recordings and typed transcriptions from her live training events. What's so awesome about the digital training is that you will be catapulted right into the auditorium with her. You will feel the energy of the group and get the best expression of Gabby as a teacher.
In the 8-module Spirit Junkie Masterclass Digital course, you will:
Get step-by-step guidance on how to establish and grow your spiritual business, manifest media for your message and make money online doing what you love.

Deepen your own spiritual practice.

Get advice and wisdom from leading experts in personal growth and spirituality.

Learn how to turn your blog into a business, publish a life-changing book, lead a transformational talk and create digital courses so that you can create passive revenue for your great work.

Establish key connections – professional relationships and personal friendships alike – with fellow Spirit Junkie leaders on the private Facebook group and the live comment feed in the training community.

Become eligible to join Gabby's referral network. By participating in the Spirit Junkie Masterclass you have the opportunity to apply to become part of her elite international coaching referral network. (When you receive your Level 1 certification you become eligible to attend the Level 2 course, where you can apply to become a Gabrielle Bernstein coach.)

Join 2 live Q&A calls with Gabby.

Have access to an always-fresh, forever relevant program that you can take at your own pace and revisit for a lifetime.

Experience the energy and enthusiasm from the live training in the comfort of your own home.

Have the option to learn via video, audio, or typed transcripts – whichever format fits your learning style best.
Plus Gabby is offering an extra special bonus when you sign up for the training before 10/9/15. The extra special bonus is Gabby's brand new Spirit Junkie Business Basics digital program! She created and designed this 3-module digital program with her team of business professionals, including lawyers, bookkeepers, CPA's and insurance brokers. It will give you everything you need to set up the back end of your business: contracts, negotiating tools, insurance information and much more. This special bonus is valued at $397, but it's free when you sign up for SJM Digital before 10/9/15.
AND WHEN YOU REGISTER NOW THROUGH THIS LINK, YOU WILL ALSO GET MY LIGHTMAKER BUSINESS BUNDLE TO HELP YOU GO EVEN BIGGER AND SHINE EVEN BRIGHTER!
The LightMaker Business Bundle is designed to help you create and support your most expansive life. I'll give you the tools that I've found most powerful in growing my audience, working with clients, supporting my success and busting through my money blocks.
What you'll get:
–  The Client Course: In this video I will teach you how to get clear on your core clients, why it's more effective to be specific about who your here to serve and how to let people know that your open for business. I'll also go through what a coaching session might look like, how to put together your coaching packages and of course, how to decide what to charge.
– Soul-centered Social Media:  In this video I will share with you the catalyst for my own social media growth, how to decide what platforms to be active on and how frequently you should be posting. I'll also talk about effective ways of sharing your message on social media, how to curate your feed and why some posts get more traction than others based on my personal experience.
– Supporting Your Success: In this video, I take you through the lifestyle changes needed to hold a bigger space in the world and serve at a higher level. When we fill ourselves up first, everything flows and we have so much energy for our work and those around us. I'll share with  you my personal practices, guide you finding your own and provide you with some tips to get started today.
– Busting Through Money Blocks: In this video we tackle the ever-so touchy subject of money. Could your lack based beliefs or financial fears be sabotaging the growth of your business? You bet. I did a lot of work around my finances to erase belief systems that weren't serving me and sit in a place of abundance and flow and now I want to share it with you.
– You'll also get 4 LIVE Q+A calls with me, one on each video topic the week after it has been released.
The total value of this bundle is way over $700 and it's not currently available separately so be sure to take advantage of this special offer while it's here!
Sign up for the Spirit Junkie Masterclass Digital here and get my LightMaker business bundle to help further support your growing business. Can't wait to guide you along this exciting journey!
** LightMaker Business Bundle will be sent out on 10/20 once all sales are final.**