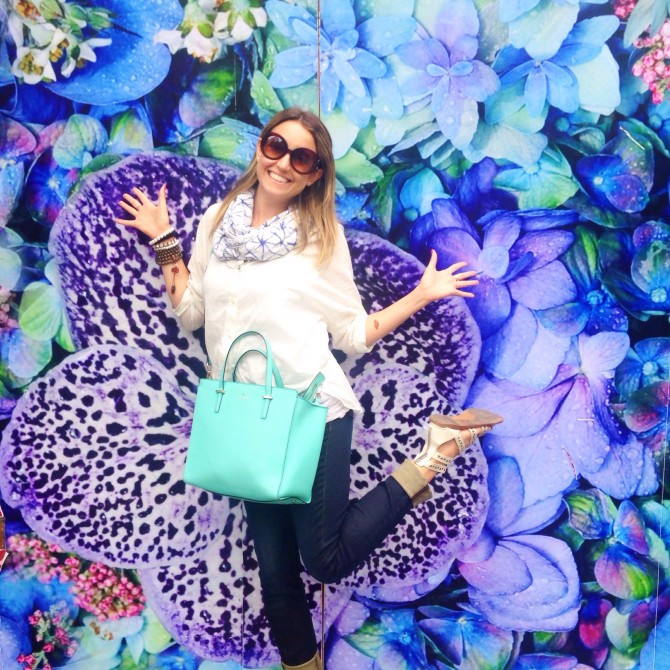 "You'll never change your life until you change something you do daily. The secret of your success is found in your daily routine." – John C. Maxwell
If there's one thing I reiterate over and over again to my clients (other than "trust in the universe" and "surrender") it's that small shifts that happen day-to-day are what end up equating to massive transformation over time.
In my own life, as well as in the lives of the women I work with, I see time and time again that those small details really change the overall picture. When we shift our morning "snooze" routine to wake up five minutes early and sit in a peaceful meditation, we send out a ripple effect that changes the way the rest of the day goes. When I started reaching for a green juice instead of another cup of coffee when my afternoon slump kicked in, all of a sudden the rest of my day started perking up. I was more alert and able to focus on the task at hand.
Neither of those shifts were what one would call dramatic – I didn't move across the country or go on a ten-day silent meditation retreat. Not that either of those changes would be bad, but we can make big changes by integrating small shifts in our daily routine today, right now, with out any big production. Oftentimes when we look at something as a massive overhaul, we let our fears creep in and sabotage us from positive change.
Small, consistent shifts can often be way more effective for long-term change. That's why I'm so excited to invite you to join me and my friends at Aura Cacia on a 14-day journey of small shifts for positive change called #MyPositiveChange.
In the next 14 days – once a day on social media – I'll be sharing one small shift that you can incorporate into your day right now to create a positive change. I'd love to see you guys in action – putting these small shifts into motion and creating your positive change! So please tag me (@cassandrabodzak) and Aura Cacia (@auracacia) as well as use the #MyPostiveChange hashtag in your photos each day as you show us how you participate in the challenge.
Why did I decide to team up with Aura Cacia? Aura Cacia is a natural mind, body and home care brand that's on a mission to help you bring positive change to every day. Their natural and organic products include everything from essential oils to chakra-balancing blends, and are designed to unlock the vast well-being power of nature. They are as passionate about helping people lead healthier, happier lives as I am and were incredibly receptive to my thoughts for our challenge!
BONUS: Aura Cacia will be giving away a positive-change-inspired prize package each day to one random participant using the #MyPostiveChange hashtag! (That's 14 prizes total!) Visit their website for more details and sweepstakes rules and regulations.
EXTRA BONUS: I'll be selecting my favorite, most inspiring photos to share on social media and help the group along the way.
The challenge kicks of June 1st, so head on over to our social media platforms below to follow along and get ready to see a shift towards bliss!
Insta:
me: @cassandrabodzak
aura cacia: @auracacia
Twitter:
me: @cassandrabodzak
aura cacia : @auracacia
Facebook:
me: facebook.com/CassandraBodzak
aura cacia: facebook.com/auracacia
Disclaimer: This post was sponsored by Aura Cacia. All opinions expressed are my own