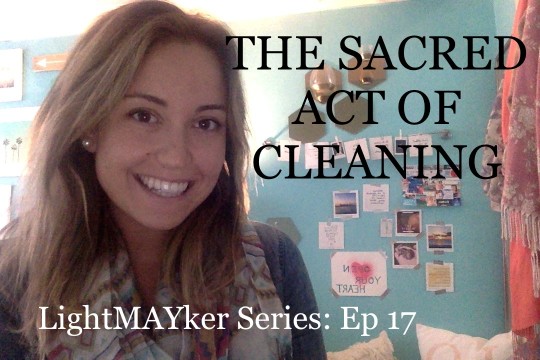 The Sacred Art of Cleaning
In this video I talk about how important cleaning our space can be. The clutter around our house energetically drains us and cleaning allows us to both literally and mentally create space for new, more expansive things to flow in. Click the video to learn more.
The LightMAYker Series is a video every day for the month of May where I'll be letting you have a more intimate, raw look at my day to day from everything to thoughts or ideas that I'm working through personally or with my clients, my daily rituals as well as answering any questions or sharing based on requests from YOU! Please feel free to comment below with any questions or comments about what you'd like to see in future videos!