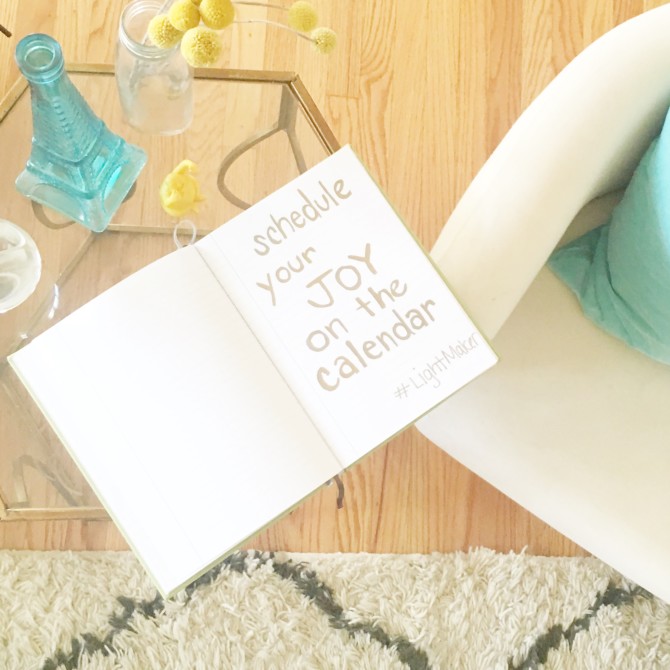 Scheduling JOY into my calendar
Two weekends ago I had the divine blessing of having one of my oldest friends come to visit me for a long weekend. I've known Blair for what feels like eons, or maybe just since Algebra class freshman year of high school, it's hard to remember. Blair and I have always been a bit of an odd couple, she's super smart, very practical, logical, was always a great voice of reason during my early dating years when being irrational was pretty much the only station on my radio. Blair is one of those friends I could always trust for the straight answer, even when it might sting, and that is something I tremendously respect.
I've always been just a little more "out-there" and wild. Yet, we have always got along fabulously because above all else, we are just really big fans of each other. We entertain each others' pleasures with an open mind and a lot of love and respect for one another. Needless to say, I was beyond thrilled for her to come see my new home and to hang out.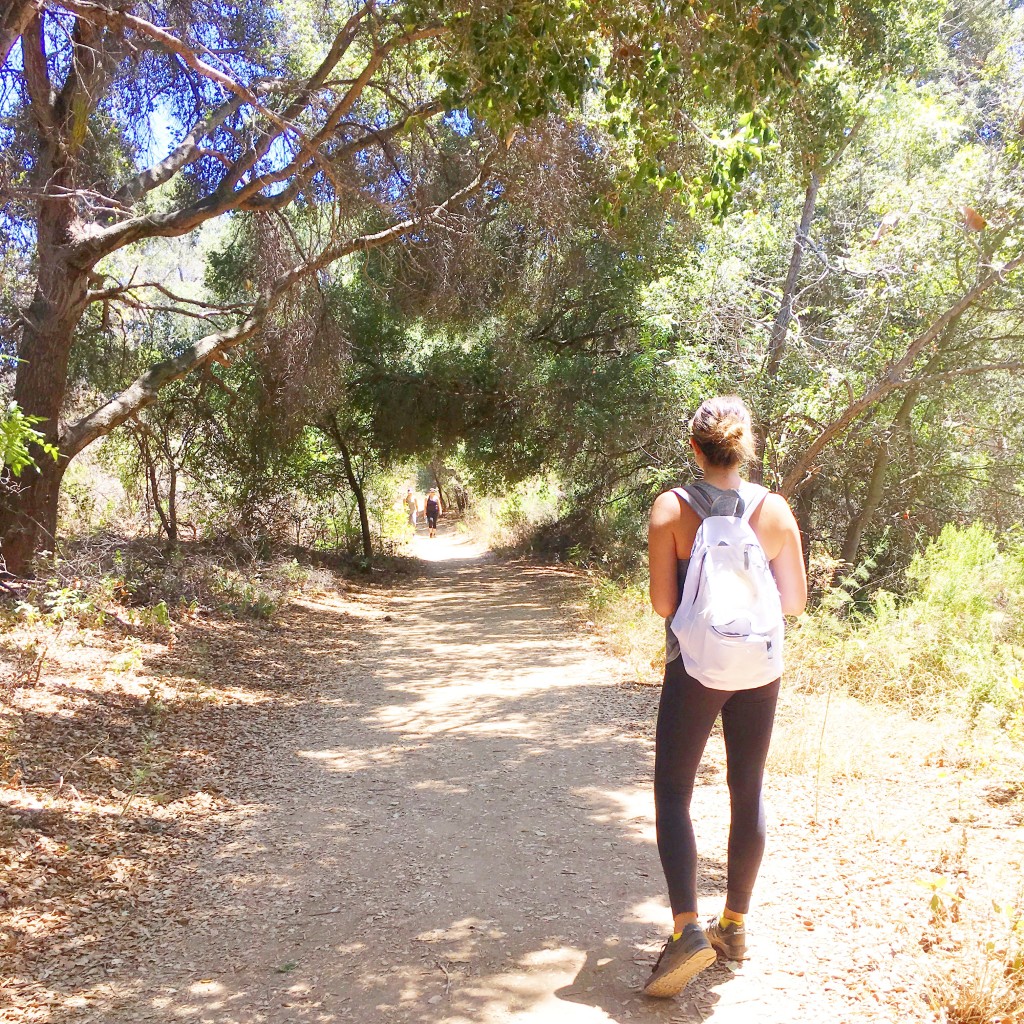 We talked a lot while she was in town, we also had a lot of fun hiking, spa-daying, eating at all my favorite places and even dancing at a dive bar in Venice. And then on her last day, she did something that was a total game changer for my life.
She showed me how to properly utilize my to do list and calendar.
Talk about the ying to my yang — organization and systems are often a foreign language to me. You are talking to a girl who has a million mini to do lists that she writes in various colors of magic marker because they look "more fun" that way, haha. Yet, as I opened up to Blair about what was going on in my business and heard her more corporate, effective, logical ways of executing — I knew it was THE MOST TREMENDOUS BLESSING!
She literally sat with me and helped me organize my calendar and showed me her methods for assigning and completing tasks. She even helped me with certain ways to properly and effectively delegate certain tasks. It was exactly what the doctor ordered and I could not have been more jazzed or grateful about my incredibly expansive feeling new system for getting things done.
However, the even bigger breakthrough came a few days after Blair left when there I was sitting at my dining room table, staring at my jam packed google calendar and realizing that I had forgotten to schedule something MAJOR.
There was no time allotted for my JOY! 
I do this exercise, it's almost like a goal setting exercise but with the kind of person you want to be and so I write out all the roles I'm really passionate about playing in my life. Everything from sister, daughter, girlfriend to health cooking show host, author, mentor, etc. As I was looking through my days, I barely saw some of these important parts of mine on the calendar. It's no wonder I had been feeling exhausted and depleted the past few months — I wasn't scheduling in all the things that truly LIGHT me up.
Seeing it all there in front of me, allowed me to go in and allocate daily blocks where I do things that JUICE me up, things like mini-workout breaks in the afternoon, writing time in the evenings and even an hour a day where I do outreach on passion projects of mine. Just putting it in my calendar felt like a breath of fresh air.  It also really got me thinking about how I can infuse MORE joy into the tasks that were feeling a little stale, like email, I now play my favorite Spotify station while checking email or just have my assistant go through them while I'm working so it doesn't feel so daunting for me with the constant inflow. I schedule recipe testing in the middle of computer tasks to get me up and in my element mid-day and I even got a major hit to revise my mentoring program while on this alignment through joy train!
That's right.
Being in the flow of   J  O  Y  even more than usual opened me up to the courage to truly come out of the closet about what I'm really here to do when it comes to mentoring women one on one. And that is nothing short of magical. 
See, joy/happiness/bliss/flow — they are all different words for the same thing, being in the truth of who we really are. When you are laughing, smiling and enjoying yourself you are connected and plugged in to the real you and that is where the magic happens.
For me, this gave me just the push I needed to totally revamp my coaching offerings after taking a few months off from new coaching clients and really dig deep into what I genuinely felt called to share. You can watch the video and read all about that here but in short it made me come out about not only the level of depth I LOVE going to with my mentorship clients (connecting to past lives, ascended masters, angels and 'peeling the layers off the onion' to get down to the nitty gritty of who they really are and what they are meant to do in this world as well as gracefully navigating life lessons and creating a life they love) but it also pushed me to introduce a model that you hardly ever see with coaches/mentors because so many people are stuck in "program mode". For me, my most transformational clients are on-going clients, three month programs are great but they leave us just comfortable enough to wade into the deep end without having fully dived to the depths. So I'm doing something a little crazy, a tiny bit scary but epicly exciting and incredibly joyful — I'm taking on TEN new lightmaker clients for my on-going mentorship program. My rates are more affordable than ever and you can cancel at any time, obviously.
IT FEELS SOOOOO FREAKING GOOD.
I can't wait to meet these new ladies and hold the light for them as we navigate this path together.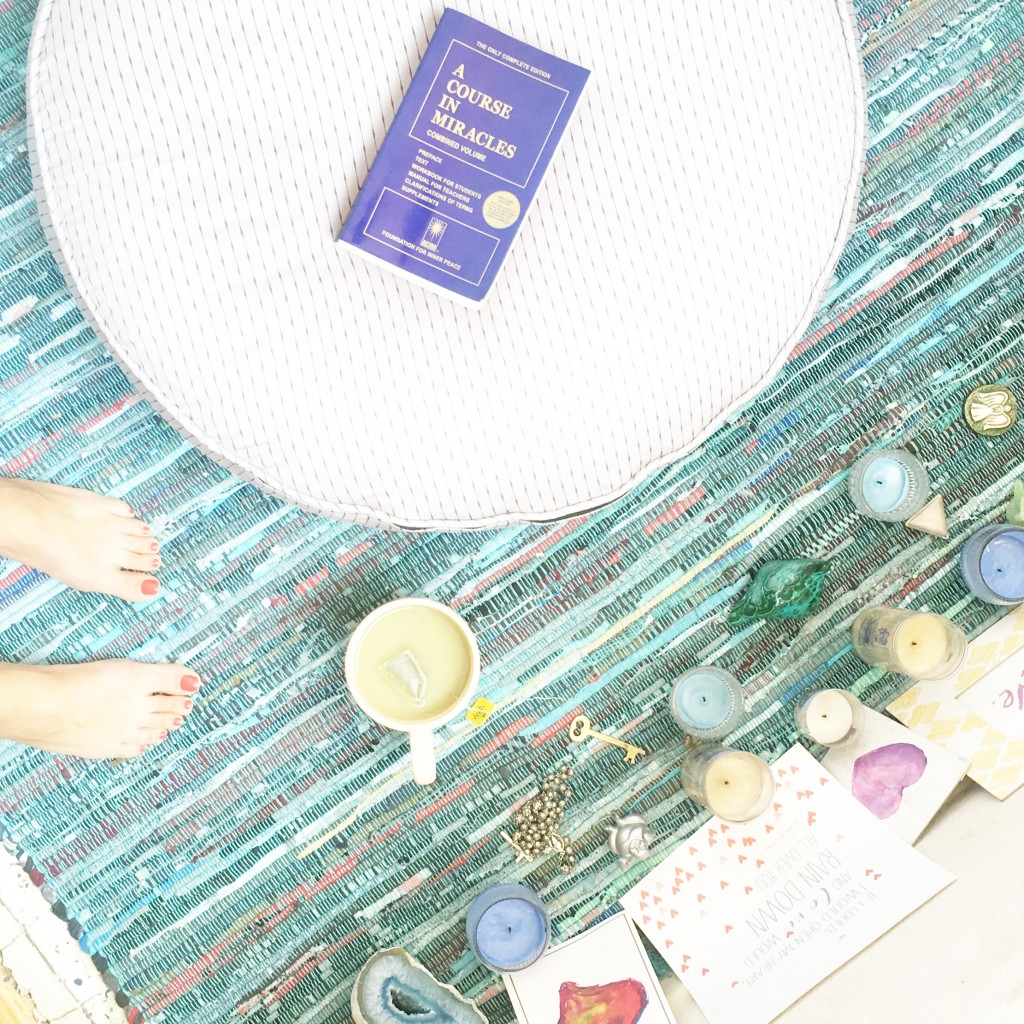 In summary, schedule in your joy to your calendar because you won't believe the magic, revelations and ah ha's that unfold when you spend more of the day in your true self!
And if you think one of those ten spots has your name on it, schedule your introductory call over here because I'm sure these spots wont last long.