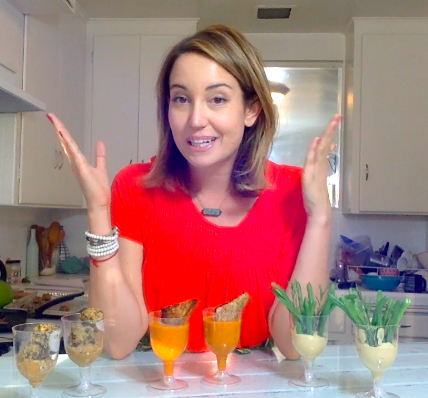 Healthy Holiday Appetizer Ideas
In this episode of "Eat with Intention TV", I share my favorite easy, healthy plant-based holiday appetizers. These recipes range from super basic to simple but impressive and they are perfect for hosting a healthy holiday gathering or bringing a dish to your office's Christmas party. All of the dishes are vegan and absolutely delicious! Let me know which ones you are trying!
Check out my girl Sarah's Salthouse Mkt Holiday Hosting Guide that I mention in the video here:
http://bit.ly/2o2rYAG
Please SUBSCRIBE, like and share if you enjoy this video!
The recipes from today's episode like the 'spicy squash soup' and 'veggie balls' are available in my book, "Eat with Intention: Recipes and Meditations for a Life that Lights You Up" grab it on amazon here: http://amzn.to/2cXdfQl
Get my Free 7-Day Mind Body Soul Reboot
http://bit.ly/2mqSU8t
Work with me one on one to finally get FREE from food + body drama and tap into your body's deep intuitive wisdom: http://cassandrabodzak.com/mentoring