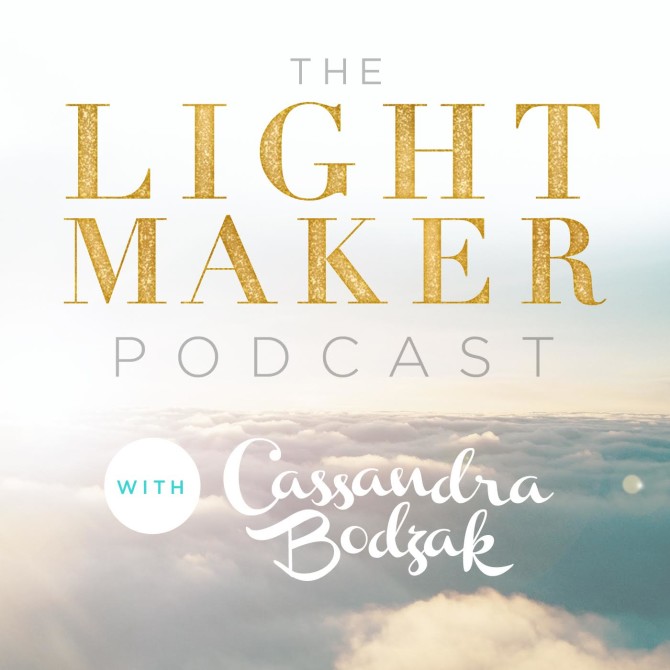 The LightMaker Podcast is back!
In the first episode back after our hiatus, our host, Cassandra Bodzak, interviews Phoebe Lapine, a food and health writer, gluten-free chef, wellness personality, culinary instructor, and speaker, born and raised in New York City, where she continues to live and eat. On her award-winning blog, Feed Me Phoebe, she shares recipes for healthy comfort food and insights about balanced lifestyle choices beyond what's on your plate. Her debut memoir, The Wellness Project, chronicles her journey with Hashimotos Thyroiditis and how she finally found the middle ground between health and hedonism by making one lifestyle change, one month at a time.
Grab Phoebe's book The Wellness Project at http://amzn.to/2wepyi9 or Cassandra's book "Eat with Intention" at http://amzn.to/2v6gVpJ
You can find Phoebe on her website: http://www.feedmephoebe.com
or follow her on social media at the links below
http://www.facebook.com/feedmephoebe
http://www.instagram.com/phoebelapine
http://www.twitter.com/phoebelapine
Get the book we talk about on the show about the Fertility Awareness Method here: http://amzn.to/2ub3RSU
**Please leave your thoughts, love and suggestions in the comments on iTunes – we LOVE hearing from you and appreciate all of your beautiful words and ideas!**
Thanks for listening to the LIGHTMAKER podcast, a carefully curated collection of interviews with spiritual entrepreneurs and heart centered change makers designed to ignite your inner light and guide you in creating your most expansive life with your host, Cassandra Bodzak, holistic lifestyle expert, author, speaker, mentor and host of Eat with Intention TV.