Hi! I'm Cassandra Bodzak, thanks for stopping by..

Maybe you know me from my best selling book "Eat with Intention: Recipes and Meditations for a Life the Lights You Up" or as the happy, healthy living guru from ABC's The Taste, perhaps you've heard of my online mind-body-soul support community, Aprecity.com or maybe you have just serendipitously landed in my online home. Regardless, I am happy to have you here. My name is Cassandra and I help women all over the world who want to have it all (we're talking big, juicy lives!) make peace with their body, quiet their mind and reconnect with their soul. I'm here to assist you in tapping back into your body's wisdom so that you can break free from negative self-talk, emotional eating and trying every new fad diet and redirect that energy towards truly living a life that lights you up from the inside out.
I've been there, I've done it for myself and that's why I'm so darn good at helping others do the same. I've hit the lows, I've eaten an entire tub of raw cookie dough at 2am and then cried myself to sleep. I've spent four hours on the treadmill to try to fill an empty void, only to collapse from exhaustion. I've been with the guy I thought I wanted, gotten the job I thought would make everything better and still felt like something was missing. I spent years of my life simply FUNCTIONING, desperate for a better way, knowing that I had it in me to FLY but not knowing how to get my feet off the ground.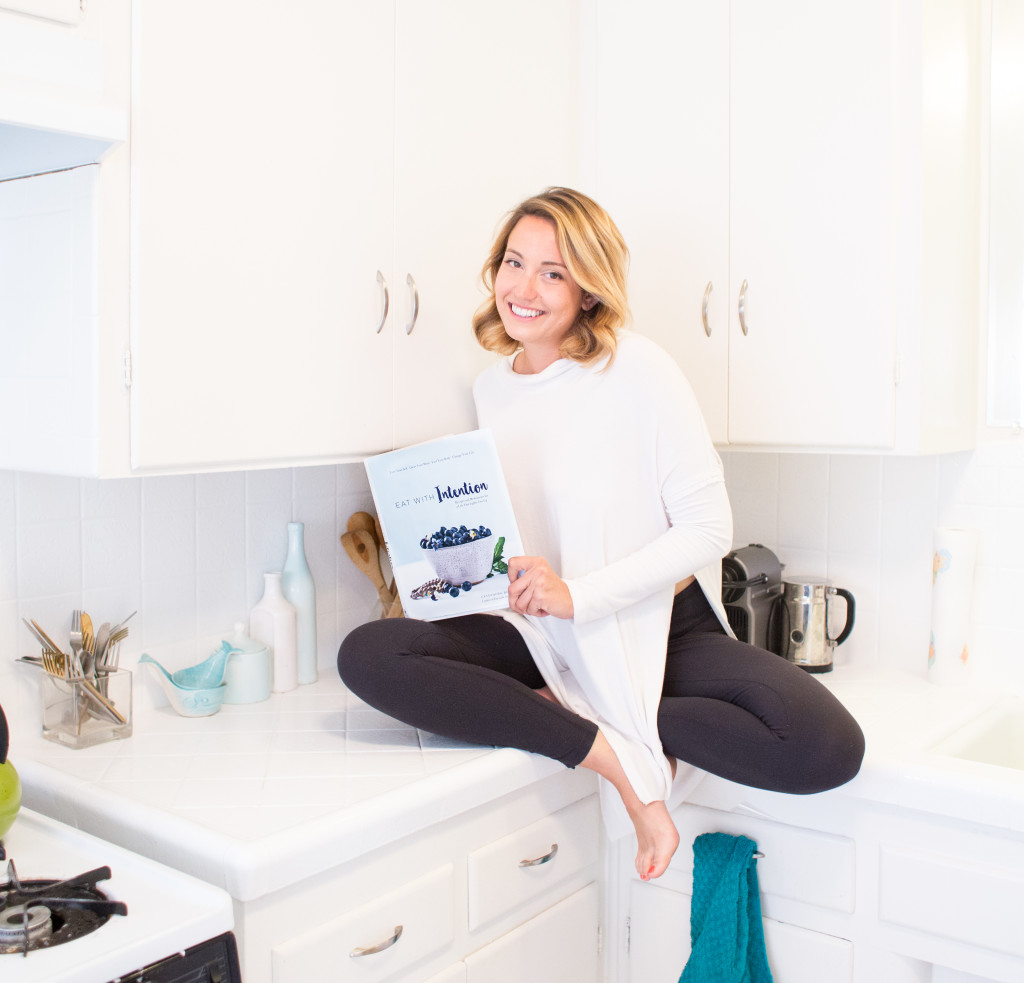 After years of disordered eating, food allergies and finally getting painfully sick in college, I learned how to FUEL myself so that I felt amazing, energized and FINALLY started to make the journey towards feeling at home in my body. I was able to make peace with my body, begin to love and appreciate the beautiful vessel I was given and ignite my inner light. I decided to become a certified holistic health coach through the 
Institute of Integrative Nutrition
. It was there I studied over 100 dietary theories, practical lifestyle management techniques, and innovative coaching methods with some of the world's top health and wellness experts. The school helped me hone my skills and gain the confidence to get out there and start working with people one on one to help them have a better relationship with food, start loving their body and changing their lives but I truly believe my strongest education came from good ole, L.I.F.E.
Once I got the food/body discussion flowing, I took on my anxiety, insecurity, stress-addiction and while I did make some major head way, I would still have bouts of my old disordered behavior and negative self-talk creeping in from time to time. It wasn't until life's circumstances  (a devastating break up combined with a loved one's terminal illness) brought me to a deeper, darker place than I had ever experienced before that I truly tapped into my body's wisdom, started listening to the voice of my soul and put together the final piece of what I loving call "the well-being trifecta" in my book,
Eat with Intention
. It wasn't until that fateful night where I really lost it, when I was so devastated by the news of my brother's condition that I finally turned to God, sobbing on the bathroom floor and begged, "Please show me what to do. I don't know how to do this." It was the very next morning I heard, "go meditate." So I did the first thing that occurred to me and I googled, "guided meditations" to find some youtube videos. That's right, I found meditation through my laptop, not some fancy retreat or expensive teacher and dove straight down the rabbit hole, I ordered all the books, started attending all sorts of different classes in NYC, I went for it. After my "Eat, Pray, Love" moment, as I so fondly call it, I practically gave myself a stay-at-home spiritual retreat, I spent weeks in my apartment, meditating, sleeping, eating, meditating more, sleeping, meditating more and going inside in a BIG way. I totally surrendered and opened myself up for guidance.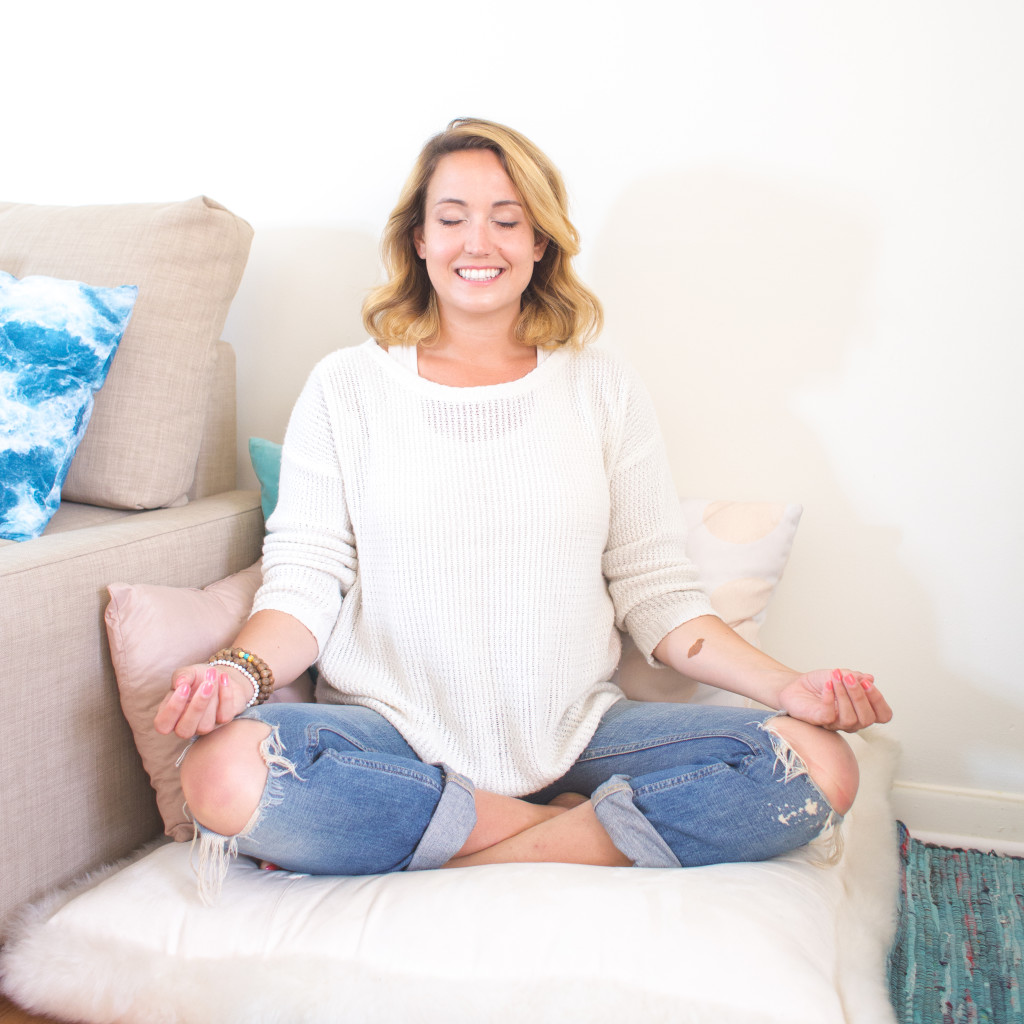 I now have the pleasure of sharing all these game-changing tools I've collected with you — the people who need them most. I work with 'wonder women' all over the world, you know those kind of lady bosses that really want to have it all in this life? Sound like you? Well, me too! I help you create rituals around food, meditation and self-care that get you shining your brightest. My clients make peace with your body, start connecting to it's inner wisdom, quiet their minds and start living from their soul. They feel radiant and alive in their bodies and it spills over into every other facet of their lives. If this sounds like exactly what you need,
head on over here and let's schedule a chat.
Really want to get to know me? See me with out make up? Get up close and personal like BFFS? Have access to my latest tips, tools and inner musings?! Let's be friends on social media! Say hi over on
instagram
, f
acebook
 and 
twitter
 or dive into my juiciest content
 over on YouTube
and
SUBSCRIBE
 for new episodes of my mindful cooking show, Eat with Intention TV, my favorite meditations and whole bunch of real, raw life advice.
Thanks for stopping by and getting to know a little bit about me.
Cassandra