This January I will be a guest mentor for the "Art of Ritual" guided journey and will be leading a session called practical magic during the first day retreat in January. 
 In my session, I will be leading everyone through an exercise to see their daily rituals and habits clearly, distinguish what's helping them and what's hurting them. I'll guide participants through a sacred ceremony of releasing what's no longer helpful and designing beautiful daily rituals that will support them in showing up for their most light-filled life.
 Art of Ritual is a 6-week guided, collaborative and transformative experience in Los Angeles. The Journey is an integration of ritual gatherings, a nourishing day retreat and weekly masterminds in a community of powerful women. Our time together will inspire even greater commitment to your daily practices, accelerate your personal and spiritual development, enliven your sacred Priestess self and celebrate your Divine spark. With the rituals and tools we exchange, we will no longer be a vibrational match for feelings of anxiety, fear, doubt or lack. We will more easefully rise above challenges–optimizing our greatness.
RSVP and join us this January, here.
---
I'll be over on the east coast this April to kick off the festivities and sign books at the GOOD wellness festival!
We will start the day with an intention setting meditation and a talk about creating a life that lights you up and I'll be giving more personalized feedback during the VIP break out session later in the day. Plus, I'll be bringing lots of books with me for anyone who wants a signed copy! RSVP here to join us.
---
 
Join me for a transformation get a way in Palm Beach with the incredible Suzanne Adams and Cameo Gore, as well as my mystical gal pal, Danielle Mercurio, for a long weekend of deep soul diving. I'll be leading break out sessions, teaching Kundalini yoga and meditation and talking about how we can make peace with our bodies (and our plates) so that we can tap into it's intuitive power. Get all the details here and join us this April 27 – 30th in Palm Beach, FL.
---

LIVE + ONLINE MEDITATION WORK SHOPS
utilizing the cosmic energy of each moon cycle 
I'm thrilled to be teaching regularly at
Unplug Meditation
in Los Angeles for regular new moon and full moon meditations. In these classes we tap into the energy of the particular moon each month (depending on which sign it's currently residing in) and learn how to utilize the lunar cycles in our every day lives. I lead the group through a specifically curated sequence of meditations, usually a mantra and a guided visualization to amplify the moon's energy, release blocks and set intentions on this auspicious evening. Classes alway sell out so please be sure to
RSVP on Unplug's website
ahead of time to secure your seat! See the 2017 list of dates below.
---
Full Moon – Thursday, January 12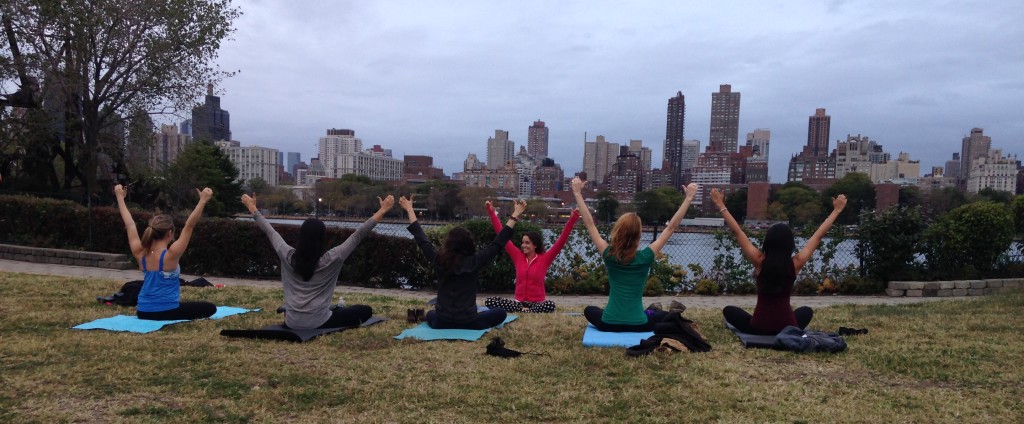 Mindful Eating and Meditation Class
I'm so excited to FINALLY be able to offer a class to EVERYONE right in the comfort of your own home via the internet! I had a lovely "Mindful Eating and Meditation Class" live in NYC and decided to re-record for it you guys so that it would be easily accessible to all those present and future Go Sweet and Skinny readers.
This online video of my "Mindful Eating and Meditation class" includes:
– SIX powerful tips to help you start being more conscious of your food choices
– My personal story about the incident that forced me to start reevaluating how I was eating
– Easy, actionable advice you can start using TODAY to transform your eating habits
– An intimate look at the event that brought me to my knees and got me to start meditating
– FOUR meditations that I lead you through (that you can play over and over again as you practice)
– Including a visualization for your ideal body, a guided meditation, a meditation you can take anywhere through out your day to get through stressful and anxiety ridden situations (aka. the office bathroom meditation haha) and my personal favorite, a kundalini meditation for irrationality.
– An invitation to comment, connect and ask me any questions in the comment section below the video.
I asked participants from the live class to anonymously write about their experiences, here's what they had to say about taking the class..
"Both the meditation and mindful eating discussion were easily approachable. You made it feel easy and less intimidating to start incorporating these tools into anyone's life."
"I loved all the tips and tricks about healthy eating. You taught me how to meditate!! I had no idea what I was doing before. It was great." 
" The positive energy through the meditation was powerful and emotionally touching for me."
"LOVED the meditation!!! Very calming and left me wanting to learn more. Also, really loved the "food detective" advice. I'm excited to start putting it into practice and learn even more."
"My experience was incredible. I came out of the event feeling stress free, relaxed and am more ready to incorporate meditating into my daily routine. Cassandra, you spoke so eloquently and reaffirmed some of the tools I want to continue to use on my path to a well balanced life all around. I thoroughly enjoyed the class and learned so many new techniques to flush out the nonsense that I sometimes let take over my happiness."
Are you ready to try it for yourself!? 
You will be directly forwarded to the video in your browser after your purchase is complete! Should you X out or have a technical issue, email cbodzak@gmail.com and you'll be emailed a link to the video.

I'm so excited to start you on your way to a HAPPIER, HEALTHIER LIFE and I can't wait to hear from you after class!

check out the most updated list of online workshops HERE. 
Ready to dive deep and work with me one on one?
Click here to find out more about my on going mentoring and set up an introductory session.