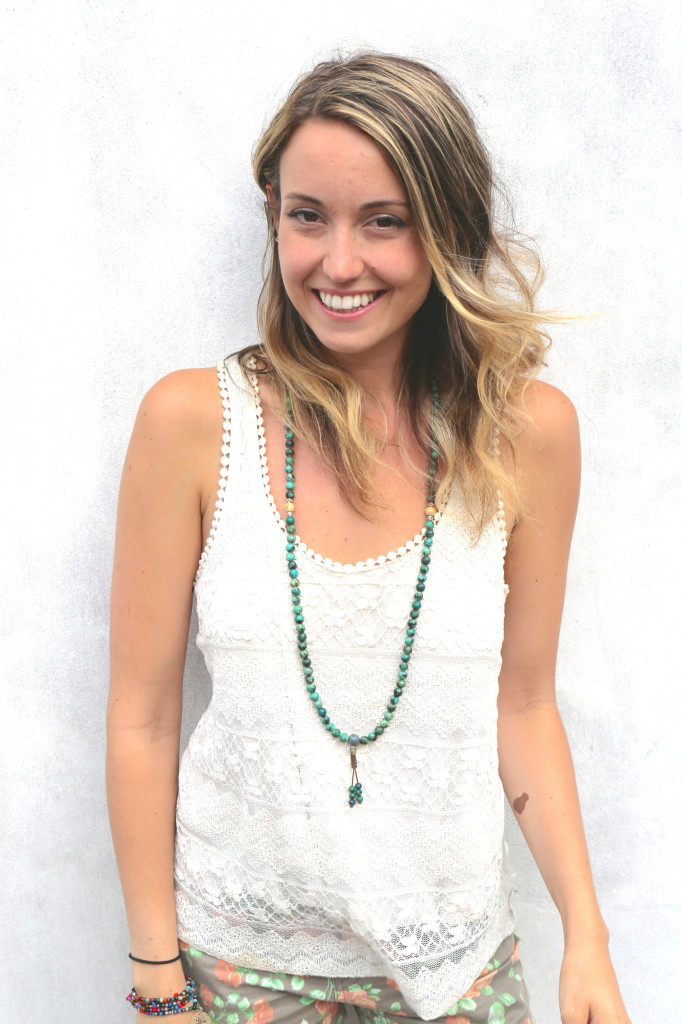 I was thrilled to finally start offering online workshop videos because one of my favorite tools during my own personal journey was being able to have immediate online access to my favorite mentors and guides all along the way. These workshops are perfect for you if you want a taste of working with me one on one. They are set up very much like a Skype session and are more of an intensive than my FREE YouTube videos . We'll spend an hour together covering a topic and you'll walk away with a fresh perspective and actionable tools to use in my life! I'm working on building this library for you so that you have access to range of tools along your journey but I'd love to hear from you what kind of workshops you'd love to see up here – just post on my Facebook wall and let me know your ideas!    
LOVEbased Business ONLINE workshop
This workshop is for you if you are ready to start having a career that LIGHTS you up or if you've started your own business or coaching program but are ready to get to the next level. I'll share my personal journey and offer key insights and actions steps to help you go even bigger and shine even brighter. In this video crash course,we will discuss hearing your calling, designing your business around your ideal lifestyle, finding your unique voice, marketing from a place of authenticity, growing your influence with integrity and so much more!
FOR A LIMITED TIME I'M OFFERING THIS WORKSHOP FOR $1.99 (regularly $25)
Peace of Mind Online Workshop
We are living at a time where we need to make PEACE a priority. Our peace of mind is essential for us to navigate this world and to create more peace with in it. In this workshop, it is my intention to get you clear on how you can foster more peace in your own mind so that together we can create a more peaceful world. Whether you are brand new to meditation or deep into a regular spiritual practice, this workshop will give you greater clarity and focus for creating the highest vision of your life. In this online workshop, I'll give you a range of tools for you to release the chaos that can enter into our psyche at any given time and bring yourself back to peace. You will learn 5 different meditations of all different lengths and uses, including everything from short, practical ones that you can use through out the day for instant peace to longer, powerful meditations that you can use to come back to your center when you feel like you are in a stress or overwhelm "head lock". It's my hope that you can use what we go over to build your own tool box.
New Moon Workshop
The New Moon is one of my favorite times of the year and a very energetically auspicious day –  so I've decided to host an online workshop for all my friends all over the world. In this workshop, I'll dive into what exactly is going on with the New Moon and give you the tools to navigate the energy and experiences that may come up for you around it. I will guide us through a few meditations to clear out any subconscious sabotage that may be coming to the surface, focus in on our vision for the future and plant clear, intentional seeds for the months to come. I'll also be sharing my personal moon rituals and will touch on how to effectively use the lunar energies and beyond. This particular recording was filmed during the 11/11 New Moon but the content is still potent and can be practiced on any New Moon. 
Accessing Your Intuition Workshop
In this 90 minute online workshop, I give you actionable tools to amplify your intuition so you can tune into your inner GPS and start TRUSTING the voice of your own inner "guru". We'll go through everything from eating for intuition, self-care practices to raise the volume of that inner voice and turn inwards to a few of my favorite guided meditations for accessing our intuition. I'll also give you practical tools you can use in your everyday decision making and life creating to see if your choices are aligned with your highest good. I answer FAQs at the end of the workshop where I discuss how to trust you intuition after you feel "it's lead you astray", how to use it when making major life decisions and what to do when you STILL feel confused! If you're ready to gain greater clarity and direction in your life, brush up your inner guidance muscles or simply learn a powerful tool that will shift the way you operate on the day to day, this workshop is for you! You are invited to comment below the video, ask any questions and receive feedback from Cassandra directly!  Join us for this 90 minute intensive on Accessing Your Intuition for only $25.


Meditation 101 course
One of the most commonly asked questions I get is "how do I start my meditation practice?" – lots of you are aware of the benefits but a little intimidated to just jump in! That's why I created this meditation 101 course, it's just like having an intensive session with me but a lot cheaper! We'll go through my favorite tips and tricks for starting and sticking with it, I'll tell you my "eat, pray, love" moment that propelled me on my path and I'll lead you through a few of my favorite meditations to start you off with. You'll finish feeling excited and energized to begin your new daily practice. You'll also get the chance to ask me any questions you may have still lingering in the comments section of the video and get answers from me personally. Are you ready to have a life that lights you up? Ready to stop stressing out and letting your mind run the show? Let's do this! $12.95


Mindful Eating + Meditation Class
In this 60 minute video I'll take you through five key tips for using mindful eating to transform the way you look at what you're putting in your mouth and give you an introduction to some of my favorite meditations. I'll guide you through my most effective meditations with beginner clients, show you some quickie meditations you can do on the run and more intense kundalini meditations to really bust through those blocks and find your inner peace. It's a great place to start! (This is one of my first videos, so it's a little different than the rest but the content is evergreen and important.) $12.95


Holiday Zen Workshop
'Tis the season to not pull your hair out around your relatives or live in such a state of stress that you just "want to get the holidays over with". Let's bring back the joy to the most magical season of them all! In this 75 minute workshop, I'll discuss transforming your stress, how to flip your intentions around the holidays, finding where your inner power lies and give you more powerful tools to bring back the love and excitement to this holiday season with your friends and family. These tools can be used all year round but are especially potent with the types of situations we often face over the holidays. I'll also lead you through four different guided meditations to give you a range of tools to find your zen in the midst of it all. $12.95