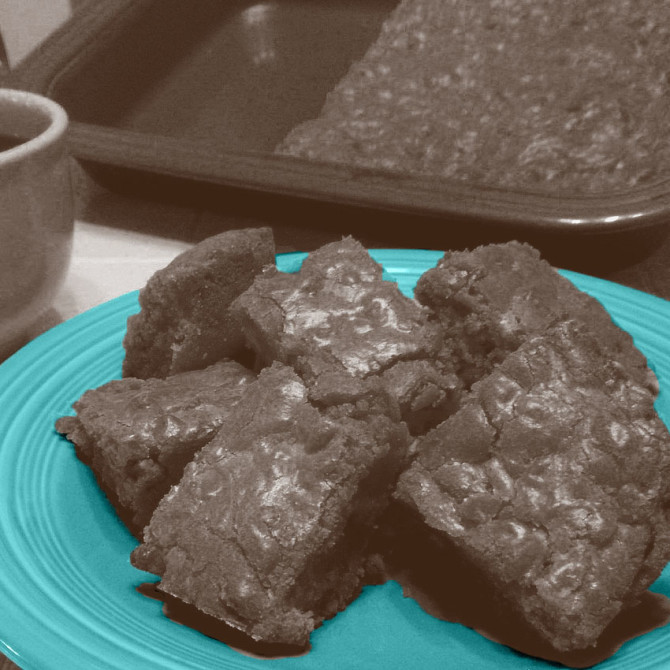 Ooey Gooey Low Fat Vegan Brownies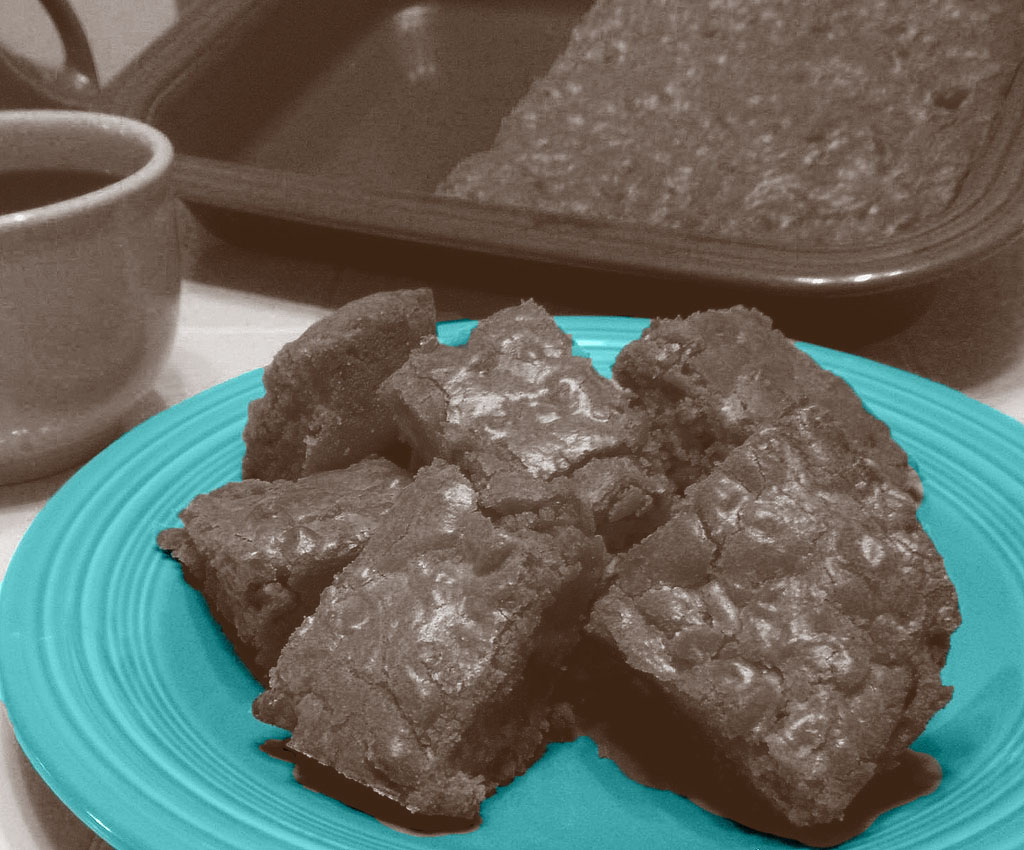 Last night on Manhattan's Upper West Side, my friends and I had quite a feast. Perfectly grilled salmon, steamed spinach, bean salad and couscous, oh my! Naturally, I felt it was only right to contribute by whipping up some kind of low fat vegan dessert! We were all in a chocolate kind of mood and it had been a while since I had made brownies, so off to whole foods I went in the rain to gather up some healthy yet tasty ingredients! Here's what I came up with and (if I do say so myself) they tasted amazing and you could hardly tell they were good for you!
Ooey Gooey Low Fat Vegan Brownies
1  1/3 cup of whole wheat flour
2 tsps of flax seed meal whisked with 6 tsps of water
1 cup of amber agave
1 individual cup of unsweetened applesauce
3/4 cup of unsweetened cocoa powder
1 tsp of vanilla extract
1/2 tsp of Baking Soda
1 jar of stage 1 prune baby food
1 cup of vegan chocolate chips
* fresh strawberries, optional
Preheat your oven to 350 degrees F. Spray your pan with a non-fat cooking spray. Combine baking soda, cocoa powder and applesauce. Add agave, prune baby food and vanilla extract. Prepare flaxseed meal and water separately and only combine to batter after it's been whisked together. Stir in whole wheat flour and let the mixture thicken as you mix it in. Gently fold in the vegan chocolate chips and spread evenly in your baking pan. I, personally, enjoy putting fresh fruit in anything chocolatey so I thinly sliced strawberries and covered the top of the brownies with them. Bake for 20- 30 minutes, checking periodically depending on the size of your pan.
Enjoy! These brownies are delicious and guilt free, just try to not eat them all in one sitting!