Amy's Light and Lean Pizza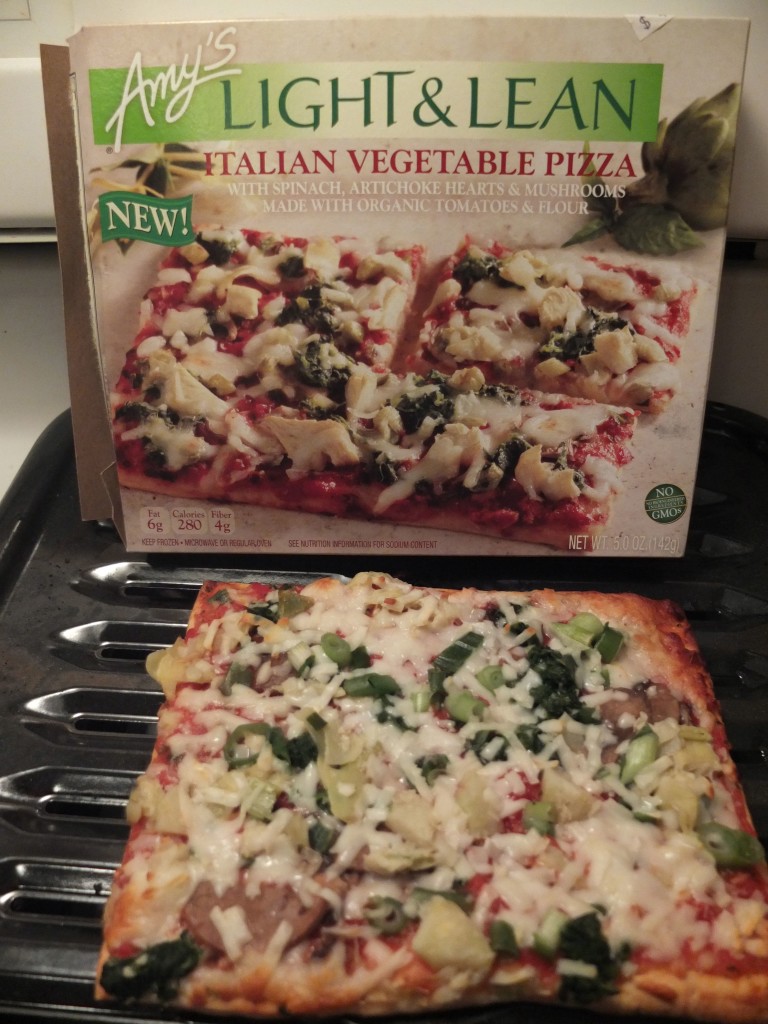 I'm excited to announce that I have added a new category to the menu bar up top! In case you haven't noticed, when you place your mouse over "Skinny Talk" one of the sub categories that appears is "supermarket skinny"! I decided to add supermarket skinny to the mix because I feel like it is something I've been over looking in the past but is an essential part to creating a happy, healthy life you love! You need to know about AMAZING products out there that can make your sweet and skinny journey even easier. I love cooking but even I have those days where I just want to run to the supermarket and grab something I can heat up quick or stick in the oven and I thought why not share my favorite healthy finds with you?! I think we could all use a break every now and then and with the scorching hot days of summer ahead of us we might not want to be slaving away over the oven for an hour all the time!
So here is my first find, Amy's Light and Lean Vegetable Pizza. This is a great yummy treat when you want to indulge a little with out derailing your diet and healthy habits! Amy's makes some absolutely fabulous stuff and I am all about the new "Light and Lean" line because although all their stuff is organic and some of it's vegan and gluten free, it still has calories and fat and you really need to read your labels when buying pre-made or frozen food. Just because it seems healthy does not always mean it is! Be savvy! This individual veggie pizza was exactly what I needed after a long day and wanting something a little naughty and quick. It's nothing terribly fancy, kind of like an adult Elio's pizza (if you remember those) but it satisfied the craving and I felt completely guilt free about my indulgence! Amy's Light and Lean Vegetable Pizza gets my skinny star of approval!