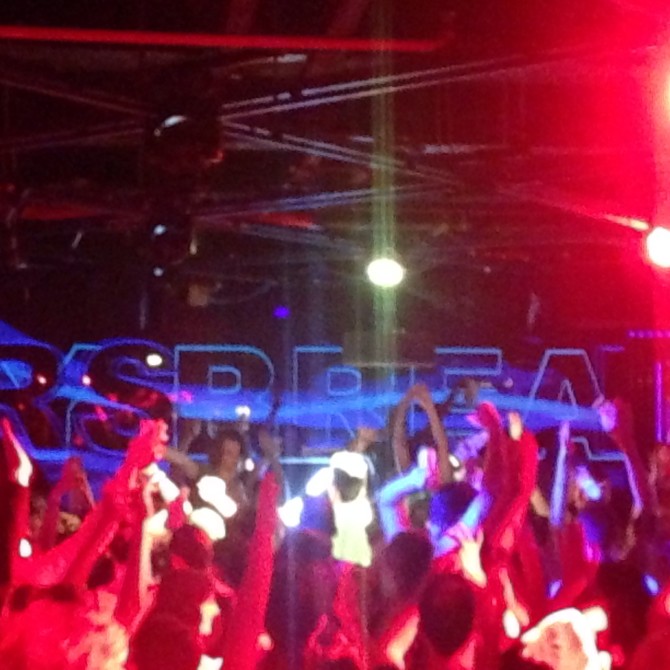 I had quite the morning yesterday at my very first daybreaker experience here in NYC. For those of you who don't know about daybreaker, it's an early morning, completely sober dance party that's sweeping the world right now. It kicks off at 6am with an hour of yoga and then proceeds to turn in to a full out dance fest from 7-9am. One of my guy friends had gone to one a couple weeks ago and had only amazing things to say so naturally, I had to check it out for myself. Needless to say, I am hooked!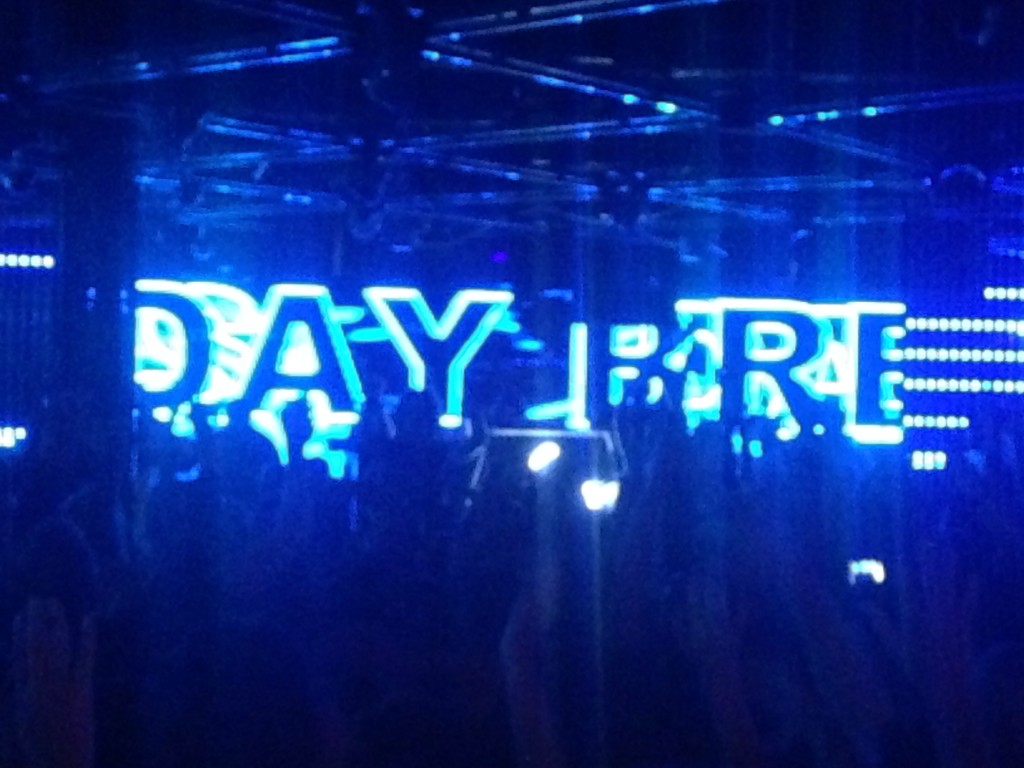 I don't know if I've ever had so much fun before 9am! Not only is the music amazing and the atmosphere great but the quality of people you are surrounded with is truly amazing. It's quite a beautiful thing to look around a room and see yourself in the midst of totally blissed out New Yorkers who voluntarily woke even earlier than usual to dance their heart out before the start of their day. They serve espresso shots, water, and tea all morning to keep you hydrated and awake and even have fun "friends" come dance with you  — but I'll leave something to your imagination.
At one point I asked my friend if she thought it was safe to put my bag down on a couch while we danced (this is NYC after all) but she instantly laughed,  "The kind of people who come out at 6am to dance aren't people who steal, they are happy people who love their lives."
AND ISN'T THAT JUST THE TRUTH!?
So if you're curious about attending this amazing dance party, joining a group of people with amazingly high vibrations and having a good time before kicking off your day, check out there website here and get your email on the list.   Oh and, PS. Joseph Gordon Levitt was dancing with us yesterday and he has some killer moves, for real. 😉