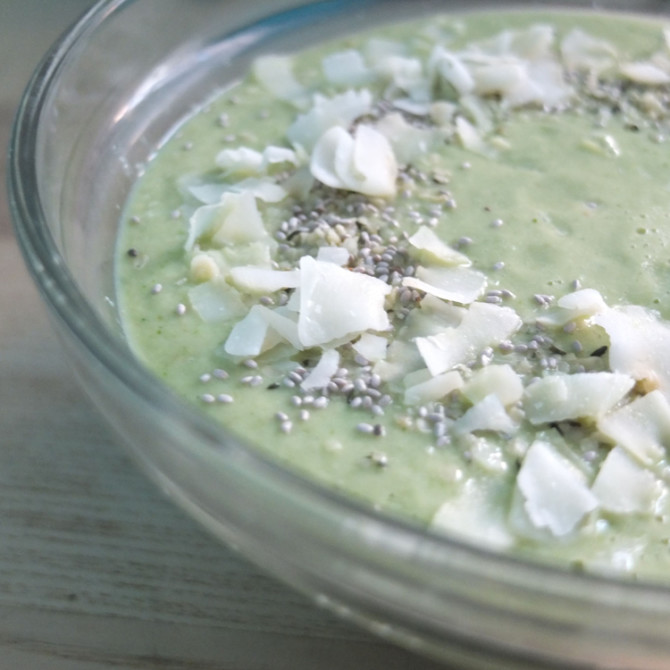 Green GOODNESS Smoothie Bowl
I just got back from Wanderlust (in Tahoe, CA) and I'm missing it dearly as I edit my video diaries of it for you guys. Can't wait to share all the gems I learned this past weekend with you – be sure to subscribe to GoSweetandSkinnyTV so you don't miss a thing! The first video will drop tomorrow afternoon and I'm going to let you in on my biggest BREAKTHROUGH of Wanderlust! SO exciting!!
One thing that I am happy about now that I'm home is getting to make myself delicious smoothies again. There's nothing quite like homemade food after a few days of living off festival food, albeit pretty damn healthy festival food at that but nonetheless, there is something comforting about my own blender.

Here's the recipe for this EPIC green goodness smoothie bowl I whipped up for breakfast this morning. Enjoy!
Green GOODNESS Smoothie Bowl
1 cup of coconut- almond milk
5 leaves of Romaine Lettuce
1/2 of an avocado
1 cucumber (minus seeds and skin)
1 green apple
1 large tbsp of nut butter
Topped with: chia seeds, hemp hearts and unsweetened coconut flakes