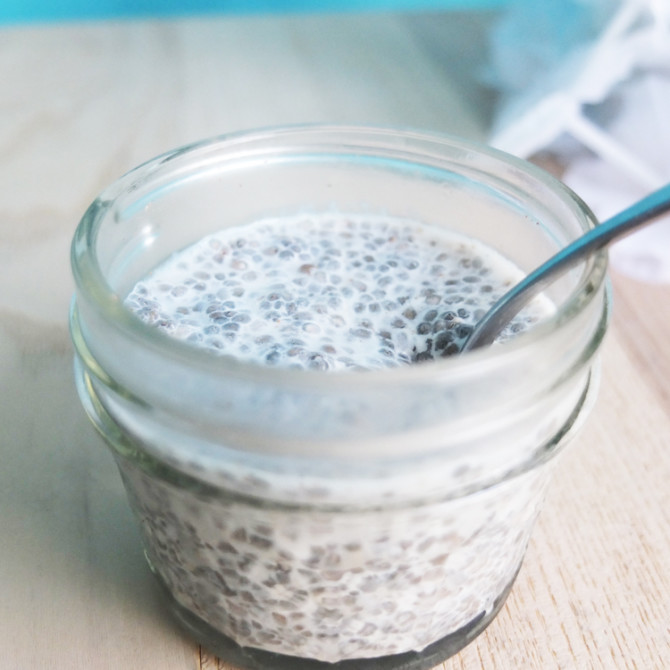 My SUPER SIMPLE Chia Seed Pudding Recipe
My SUPER simple Chia Seed Pudding recipe:
Just take 2 tbsp of chia seeds and one cup of almond milk (or coconut milk) and mix them together in cup (I love using little mason jars). I added 1/2 tsp of pumpkin spice (cinnamon,nutmeg,cloves) to this batch and it was delicious with out using any sugar! Store it in the fridge for at least 3-5 hours or overnight- I tend to stir it on and off in the first hour or so to prevent clumping of the chia seeds.