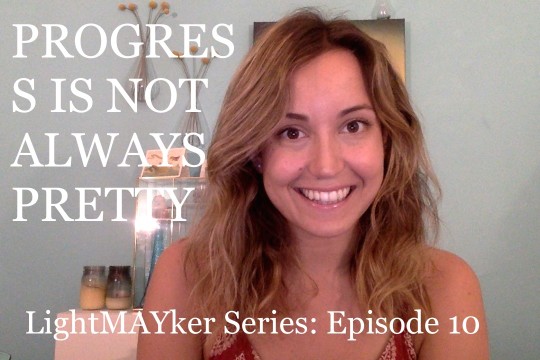 Progress is not always pretty
In this video, I discuss how progress is not always pretty. So many times when we look at others on their "spiritual path" or "self love journey" we can easily think "oh, why is it all butterflies and roses for her when I'm going through a total funk right now?"and the truth is that progress isn't always pretty, it's not always sunshine and roses and the deep work often requires us to get a little messy when we're healing our fears. Click the video to learn more!
The link to the FREE Q+A I mention is : https://www.eventbrite.com/e/lightmaker-lifestyle-coaching-qa-session-tickets-16890724612
The LightMAYker Series is a video every day for the month of May where I'll be letting you have a more intimate, raw look at my day to day from everything to thoughts or ideas that I'm working through personally or with my clients, my daily rituals as well as answering any questions or sharing based on requests from YOU! Please feel free to comment below with any questions or comments about what you'd like to see in future videos!