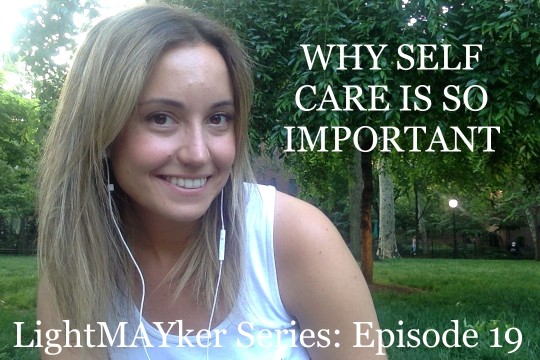 Why SELF-CARE is so important
In this video I talk about the importance of taking care of your self. When we put our self care first we allow the universe to take care of us. As entrepreneurs, mothers, and generally "busy" people, often self care falls to waste side and "life" takes over, we so easily forget one of the most important tools to helping ourself become the eye of the storm and maintain our calm within the surroudning chaos life throws out at us. It's my hope that this video inspires you to up self care on your priority life and realize that when you take care of you, everything else gets taken care of!
The LightMAYker Series is a video every day for the month of May where I'll be letting you have a more intimate, raw look at my day to day from everything to thoughts or ideas that I'm working through personally or with my clients, my daily rituals as well as answering any questions or sharing based on requests from YOU! Please feel free to comment below with any questions or comments about what you'd like to see in future videos!