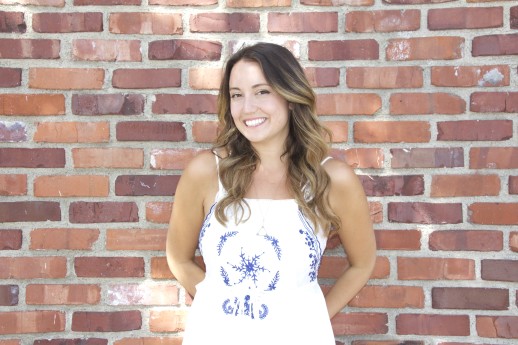 I T' S  N O T  I M P O R T A N T where you're at. It's where you are r e a d y to go. Maybe you're a kundalini addict, a green juice toting girl boss or someone who's never stepped foot inside a yoga class, let alone meditated. Somehow you ended up right here, so it's perfect. You were lead here for a reason. You are ready for a shift, you know there's something better. You're done with the hustle, with the stress and anxiety and you are ready to sail on to peaceful abundant waters. You want to go deeper, connect more consistently and find out the truth of who you are. That's where I can come in, I'm here to help guide you to more deeply connect with your highest self (the loving, guiding voice inside) as well as the Universe, God, your angels, ascended masters, or past lives to assist you in gaining more clarity, ease, happiness and heart centered direction while removing the blocks that are getting in the way of you living a life you're in love with. Let's begin.
'Heart to Heart' – intuitive breakthrough session
This deep dive session is an intimate hour long conversation where we can immerse ourselves in a soulful conversation about whatever is coming up for you right now. This session is an all access pass to my intuitive channel to connect with your higher self, angels or guides as well as, of course, my knowledge base on anything from your love life to your business or your body. Choose to zero in on one subject or hit a few through out the hour –it's your session to curate what you need right now. All sessions begin with an energy clearing and guided meditation to gain greater clarity and center in to your highest self for our time together. The 10 – 15 minutes for this will be in addition to your hour long conversation and will not come out of our time together. You will leave the session with a 40 day spiritual practice prescription as well as grounded action steps to keep the momentum of the breakthroughs we make on our call. This hour long session + 15 minute clearing and meditation is $333 USD.Available via skype, phone or in person in LA.Book below and schedule your appointment here. Your appointment is not confirmed until payment is made.