Diet Mission: Save my skin!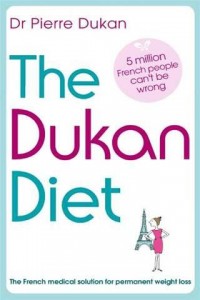 I don't know if you remember a while back when I first posted about my time on the Dukan Diet but I mentioned how wonderful my skin started looking while I was on it. Unfortunately, it went back to it's usual mess once I started incorporating carbs again. Fast forward to a few weeks ago and I went to the doctor with a horrendous stomach flu and when he heard that I was a certain antibiotic for my skin he nearly blew a gasket! My doctor couldn't believe that a dermatologist would put a healthy young lady like me on such a drug when it has so many sever intestinal side effects. Of course, he told me to stop it immediately and we would try other topical products to help fight my acne but I couldn't help but google it and find out all the awful side effects, which I'm embarrassed to have not done in the first place! So what do these two things have to do with each other you might be asking..
Well, I've decided to take things in to my own hands (and mouth) and see if I can clear up my face by altering the kinds of foods I consume. Starting tomorrow, I'm going to follow the Dukan Diet religiously to see if it will once again work it's skin clearing magic on me. Then, perhaps more importantly, when it's initial "hardcore" phase is over and we start adding foods back in I'm going to be very careful about noticing how my skin reacts to certain foods. It seemed like a daunting task a few months ago but now when I put it in perspective to the damage an antibiotic could be doing to my digestive track, it seems like an obvious choice. So stay tuned! I'll be posting what kind of crafty all protein meals I've cooked up as well as (possibly) post a before and after skin pic if we see some good results! fingers crossed!

Thanks for watching! I love that Go Sweet and Skinny is your go-to website for healthy living tips, vegan and vegetarian recipes (from everything from appetizers to cupcakes!) and diet advice. I"m committed to helping you get skinny and live the sweet life! Please follow @gosweetnskinny on twitter, like us on Facebook and subscribe to our YouTube channel (youtube.com/user/gosweetandskinny) to keep yourself sweet and skinny 24/7. And as always, feel free to email me at gosweetandskinny@gmail.com and let me know what low fat, healthy recipes you want to see on the site, what diet books your trying and ask any diet questions your little heart desires! I'm here to help you!:)